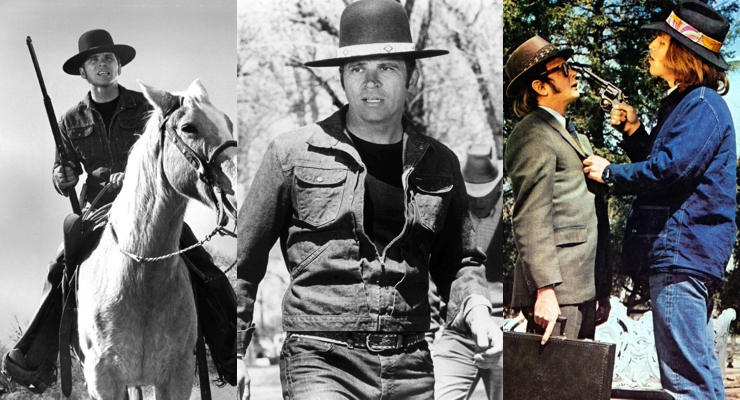 Tom Laughlin was born on August 10, 1931 in Milwaukee, Wisconsin as Thomas Robert Laughlin. He was an actor and director, known for The Born Losers (1967), Billy Jack (1971),  and The Trial of Billy Jack (1974) and Billy Jack Goes to Washington (1977). He started a fifth film, The Return of Billy Jack, which he started in the mid-1980s, but the film was never finished. He married Delores Taylor who played a school teacher opposite Tom's character, a martial arts expert, half-breed, ex-Green Beret hero in the Billy Jack movies. He died at 82 on December 12, 2013 in Thousand Oaks, California, USA.
Tom Laughlin's first onscreen debut came in a 1955 episode of Climax!, Laughlin had the lead in Director Robert Altman's first dramatic feature The Delinquents (1957). He appeared on The Millionaire (1955–1960) and other shows and was in the films South Pacific (1958) and Gidget (1959).
Tom Laughlin wrote, produced and starred in The Master Gunfighter (1975), a story about the freeing of Native Americans during the California mission period. He also played a role in the London-set 1978 version of director Michael Winner's The Big Sleep, starring Robert Mitchum.
Tom Laughlin and his wife Delores Taylor were married for 60 years. She survived her husband as did their 3 children, Frank, Teresa and Christina, and 5 grandchildren. Tom and Delores 3 children were also involved in the Billy Jack films and Tom often used his son's name as a pseudonym.
Funeral Services were not announced to the  public and in lieu of flowers or gifts, Tom's family asks that donations be made to Friends of Pine Ridge or the Alzheimer's Foundation of America.
Tom Laughlin was a running back for the University of Minnesota football team, and later tried out to play for the old Chicago Cardinals in the NFL.
To be certain that the hapkido techniques used in the Billy Jack films would be accurate, actor Tom Laughlin was trained in hapkido by Master Bong Soo Han.