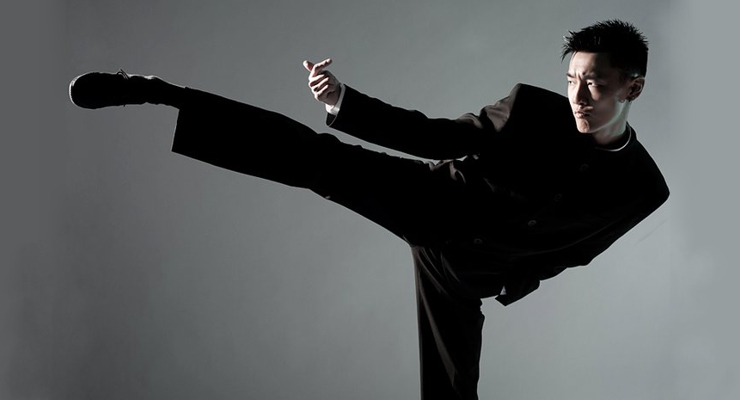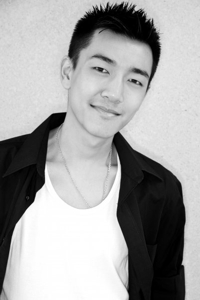 Martial artist J. Cheung or Cryptik Soul (The Cryptster), is a Hip Hop, Gangsta Rap, and Horrorcore Musician, Rapper, and Songwriter as well as a martial arts choreographer.
J. Cheung as given the birth name of Sui-Lie Cheung (張粟鱧), but he is known and credited as J. Cheung. He was born on December 16, 1982 in North London, UK. He was brought up in an average Chinese working class family, but for soome reason he had a fascination for horror movies. He began training in Taekwondo at an early age. He furthered his knowledge in the martial arts by studying Kickboxing, Muay Thai, Mantis, Wing Chun, Jeet Kune Do, Boxing, Hung Gar, and numerous weapons including Nunchaku, Sword, Knives, and Bow Staff.
His first recollection of Hip Hop was through "YO! MTV Raps" where he was exposed to artists such as Wu-Tang Clan, Bone Thugs-N-Harmony, Busta Rhymes, Kool G Rap, 2Pac, The Notorious B.I.G., LL Cool J and Big Pun and since his introduction to Hip Hop, it has played a major part in his life.
J. Cheung admired the poetic form and story telling behind Hip Hop songs and he uses his love for horror films as inspiration for his lyrics.
At 14 years of age, Cryptik became involved with the wrong crowd of people and this caused him to rebel against his Chinese family. His associates introduced him to drugs and gangs which led to 9 years of the worst and lowest times in his life. He began hustling various drugs and he became entangled in the notorious 14K Triads.
J. Cheung became an asset to the Triads when they began using him for his Martial Arts abilities. He became respected though London's Chinatown and the drug game, so much so that he was asked to body double and was the Martial Arts Choreographer for a low budget film called Triads, Yardies and Onion Bhajees! screened in 2003.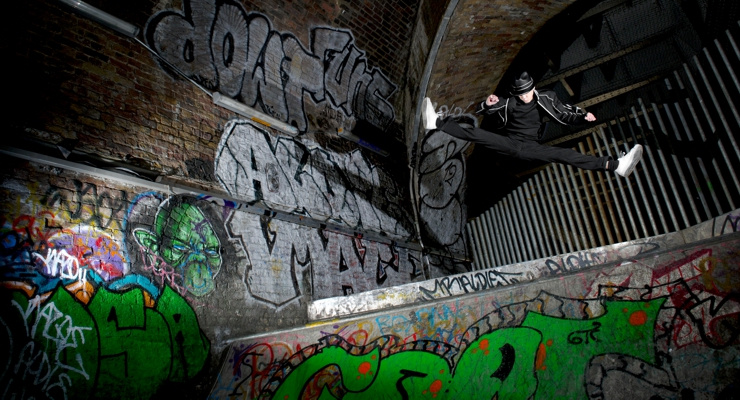 Even with his involvement in the gangs, J. Cheung was still in touch with his passion for Hip Hop, using it as an escape from the awful reality that had become his life. He was able to release pent up anger by using his experiences as the base for his rhymes and he looked up to Big Pun and Cassidy to help perfect his rhyme flow and word play. He studied for hours the ins and outs of Hip Hop, the  beats, and he overflowed 3 books with his rhymes. J. Cheng was constantly challenging other MC's at competitions or randomly on the streets and he has rarely lost a battle.
After his recognition on Jump Off TV Rap Battle in 2005, he appeared on two underground Hip Hop DVDs, a British DVD called I Got Lyrics and an American DVD called Married 2 Da Streetz Part 2 featuring MC Jin, Juelz Santana and Cam'ron to name a few.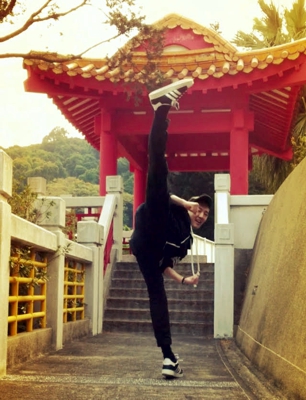 Through the years J. Cheung has been meeting with and spitting (rapping) to numerous famous artists such as Eminem, D12, Saigon, Kidz In The Hall, MC Jin, Fabolous, DJ Qualls, Guru (of Gang Starr), Fat Joe, Mos Def, Wu-Tang Clan, Immortal Technique, Xzibit, Ice-T, Ice Cube, Necro, De La Soul and Talib Kweli.
In 2006 he co-starred and choreographed fight scenes for the film Ca$h & Curry which was screened in September 2008 at the Portobello Film Festival.
He became the forth member of a LA based Hip Hop group called the Chosen Onez, and he is CEO & Founder / Martial Arts Choreographer / Stunt Performer & Coordinator / Visualizer for the action company Thr3guys.
In 2012, J. Cheung moved to Hong Kong to work in the music and movie industry. Once in Hong Kong, he worked for a small indie production company which introduced him to Donnie Yen and Donnie's fight team, and this is where he studied action film making for 8 months.
Through working with the indie company, he was also introduced to Jackie Chan, Sammo Hung, Louis Fan Siu-Wong, Louis Koo, and directors Yuen Woo-Ping, Wilson Yip and Ronny Yu, and his rapping and martial arts skills were recognized.
In 2013, J. Cheung as Cryptik came face to face with one of Hip Hop's most successful entrepreneurs, Damon Dash. Damon was so impressed with his freestyling that Damon shot a short film called Beef & Broccoli on the busy streets of Hong Kong with Cryptik as the lead.
Cryptik has also worked as a stuntman and body double on the Roger Corman movie, Fist Of The Dragon, shot in Nanhai, China. He had the opportunity to work closely with director Anotony Szeto, lead stars Josh "The Punk" Thomson (UFC sports star) and Xin Sarith Wuku (YouTube's Urban Ninja).
Cryptik also provided the main song at the end credits for the movie, titled Critical State, which features one of Cryptik's favourite childhood Rappers, A+.
In the music world, Cryptik has gained respect, collaborated with, and is associated with artists such as, MC Jin, Kinetic 9 (of Wu-Tang Clan's Killarmy), A+, Smilez & Southstar, Flowsik (of Aziatix), Thai VG (454 Life Entertainment), 24Herbs (廿四味), G.E.M., Janice (衛蘭) & Jill (衛詩), Joyce Cheng, Meilin (梅琳), LMF (Lazy Mutha Fucka), and MeccaGodZilla.
Interviews:
Art Never Sleeps: An Interview With THR3GUYS
J. Cheung Set To Star In Hip Hop Martial Arts Drama God Never Sleeps
Cryptik Soul Consumes The Streets In New Musical Action Short, Beef & Broccoli
Videos:
Freestyle to Damon Dash
Beef & Broccoli
Fist Of The Dragon Trailer
Triads, Yardies & Onion Bhajees Trailer
Ca$h & Curry Trailer
On IMDB:
Fist Of The Dragon (2014)
Ca$h & Curry (2008)
Triads, Yardies & Onion Bhajees (2003)