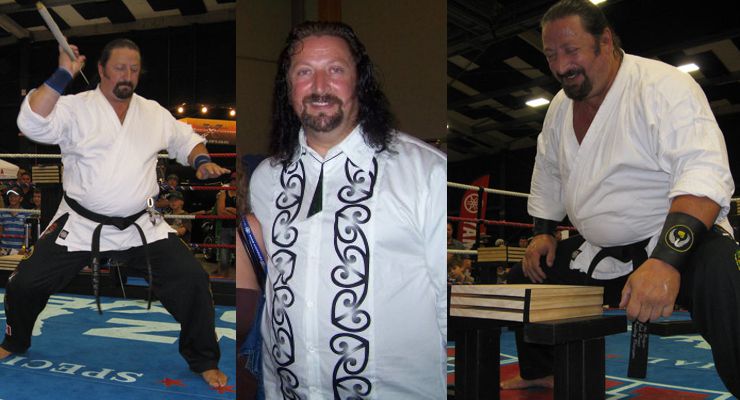 Rick Faraci was a Canadian martial artist, actor, stunt performer known for his work on Timecop (1994), Rumble in the Bronx (1995) and Blood Brothers: Reign of Terror (2007). Richard was born in Vancouver, British Columbia, Canada.
Rick was first exposed to the martial arts when he was 5 years old, through his older brother who was studying Shotokan Karate. Rick was the uki for his 10 year old brother. When Rick was 9 he began formal training in a school called Samurai School of Karate where he studied for 3 years. The school taught a nondescript style and he attained his brown belt. The school eventually became Tiger School of Kung Fu. When Rick was 17 he received his 2nd Dan in Tae Kwon Do under Master Am Lee of Winnipeg. He had continued studying Shotokan under Jerry Marr. He often was unable to afford testing so his rank was not indicative of his ability. In Vancouver he was able to study Kung fu with Charlie Wong which included Tai Chi and Wing Chun forms. Charlie Wong died when Rick was 14 and so did Rick's mother, leaving Rick homeless. It was martial arts that kept him focus and spiritually and his training with Master Lee for 6 to 7 years always kept him grounded. He was lucky to have access to training in Pankration in the schools of Simon Posner and Chris Franco.
At age 17, Rick began working as a bouncer and continued until he was in his 30's. This job forced him to use the parts of his martial arts that were practical and at the same time he began doing breaking and developed himself a niche that allowed him to become a 10-time world champion. In 2002, in three and a half hours, Rick did all ten world-events for the titles he holds. He has spent much of his life traveling  and doing demonstrations, eventually developing his own martial arts show consisting of reality fight sequences, incredible breaking feats and other feats of strength, speed and the use of physics. This is what led to his work in the entertainment industry where he always hoped to "make it big".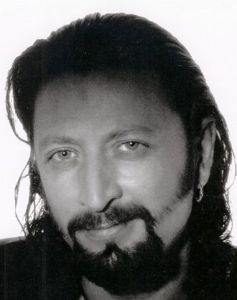 Not only did Rick work in the entertainment industry as a stuntman and actor, but he also worked as a celebrity bodyguard, doing close personal protection, for celebrities including Denise Richards, Ringo Starr, Pamela Anderson, Rodney Dangerfield, and John Travolta.
He also fought full contact kickboxing with PKL when he was in his twenty's and he was a professional wrestler.
Rick Faraci traveled to Vancouver and got into the movie industry. His first televisions show was Street Justice with Carl Weathers, then he worked with Charles Bronson, then Timecop (1994) with Jean-Claude and Jackie Chan in Rumble in the Bronx (1995).He did 9 or 10 different features and then directed and played the lead villain, Jack, in his horror/thriller movie, Blood Brothers: Reign of Terror. He has also done some 50 television shows doing stunts as a special guest. In 2011 he appear in television's The Net, Flash Gordon, The Guard and in Arrow.
Another worthy aspect of Rick Faraci's life was his willingness to use his talents to help others by performing in charity telethons, which he began doing in 1983, performing for groups like the Lions Club and the Make a Wish Foundation. He also performed and donated the proceeds to the last school he attended.
One of the favorite aspects of Rick's life was teaching his Hybrid martial arts system, which was built on aspects of Tae Kwon Do, Aikido, Hapkido, Shotokan Karate, Iron Palm, Iron Fist and Wing Chun.
Rick Faraci passed away on August 14, 2015 after a valiant fight with cancer. Rest In Peace.