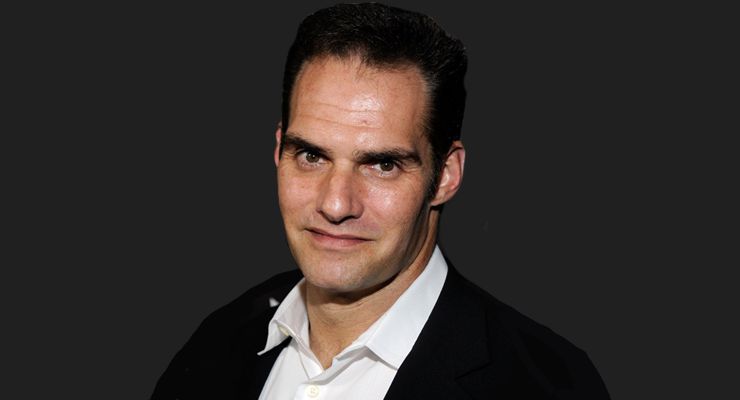 Jordan Andrew Vincent Perry is known as J.J. Perry and he is a stuntman, and an award winning stunt and fight coordinator. He began his martial arts training in 1975 when he was 8 years old. He got his Black Belt in Tae Kwon Do at the age of 12 and competed from the age of 7 until he was 24. He has had over 24 years of martial arts training and has a 5th-degree Black Belt in Tae Kwon Do, a 2nd-degree in Hapkido, and has experience with all kinds of weapons. He is the co-founder of Taekwondo West martial arts schools in Inglewood, California, and Venice, California.
Besides martial arts, J.J. is also skilled in riding bikes, rodeo and does weight lifting.
J.J. began doing stunt-work in the late 1980s when he got out of the army.
He joined SAG with the help from Mike Norris on Walker, Texas Ranger where he learned about second unit directing and stunt coordination.
He began his acting career when he did stunt work for the character of Johnny Cage in the first Mortal Kombat (1995) film. He then played Scorpion, Cyrax, and Noob Saibot in Mortal Kombat: Annihilation (1997), and appeared in the MK: Conquest TV series(1998-1999), this time as Scorpion's main rival Sub-Zero, in addition to doing stuntwork for the main character of Kung Lao. In addition to the Mortal Kombat series, Perry has done stuntwork for various television shows and movies such as Buffy the Vampire Slayer  The Scorpion King (2002), 24 (2003), and Beowulf (2007). He was a member of the cast of Sunland Heat (2004), and part of the stunt team for the fighting movie Ultraviolet (2006).
J.J. Perry has stunt doubled David Boreanaz on the Joss Whedon show "Angel." He has also worked on Whedon's show Firefly as well as doubled Nathan Fillion and supervised Summer Glau's bar fight sequence in the 2005 movie follow-up Serenity.
J.J. has trained actors such as Gina Carano, Gerard Butler, Milla Jovovich, Hugh Jackman and Kiefer Sutherland for Haywire (2011), 300 (2007), Ultraviolet (2006), X-Men Origins: Wolverine (2010) and "24" (2003) respectively. The Expendables 3 (2014), Spy (2015), The Last Witch Hunter (2015), The Dark Tower (2017), Gemini Man (2019)
He has been stunt coordinator and fight coordinator for many films including Undisputed 2: Last Man Standing (2006), Warrior (2011), Olympus Has Fallen (2013), Divergent (2014), London Has Fallen (2016), Mechanic: Resurrection (2016), John Wick: Chapter 2 (2017), The Fate of the Furious (2017) and more.
Perry shared in the Male Stuntman of the Year Award at the 2004 Taurus World Stunt Awards for stunt work in the 2003 action comedy film The Rundown (2003).
From 1986 to 1990, J.J. Perry was US Army as part of the 82nd Airborne Corps.
J.J. speaks English as well as Hebrew, Korean and Spanish.