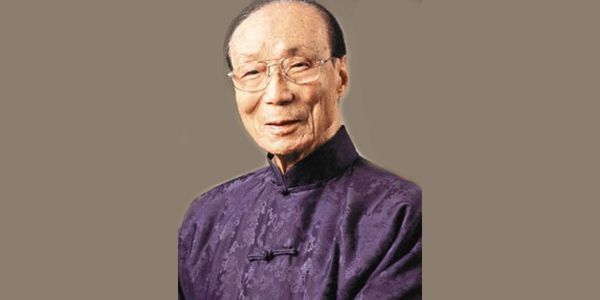 Sir Run Run Shaw was born on November 23, 1907 and died on January 7, 2014.
Sir Run Run Shaw was the Honorary President of Hong Kong's Television Broadcasts Limited. Sir Run Run Shaw died on Tuesday, January 7, 2014. He died at home at the age of 107.
Sir Run Run Shaw was also known as Shao Yifu. He was a Hong Kong entertainment mogul and a philanthropist. He was a great supporter of the Hong Kong Arts Festival the Hong Kong Arts Centre. Sir Run Run donated billions of Hong Kong Dollars to charity, schools and hospitals.
He was one of the most influential figures in the Asian entertainment industry. He founded the Shaw Brothers Studio, one of the largest film production companies in the world. Hong Kong  was the center of the Chinese film industry at the time and after moving to Hong Kong in 1957, Run Run Shaw established the Shaw Brothers Studio in 1958. He set up the Hollywood of Hong Kong by creating a permanent site for productions. Actor were able to work and live on the 46 acres in Clearwater Bay. On December 1961 Shaw Movietown opened and Shaw Studios had the world's largest privately owned film-production outfit. There were about 1,200 workers shooting and editing films every day. Shaw productions ran about two hours long and could cost as much as $50,000, which was a truly a large sum of money in the 1960's by Asian standards.
Sir Run Run Shaw and his three elder brothers, Runje Shaw, Runde Shaw and Runme Shaw were all heads of the Shaw Studio. Runme Shaw, the third elder brother co-founded the Shaw Studio with him, but died in 1985.
Sir Run Run co-founded the Television Broadcasts Limited (TVB). It is the dominant television company in Hong Kong and it was the first free television station in Hong Kong. TVB grew into a multi-billion dollar TV empire. TVB channels broadcast in 30 markets including the United States, Canada and Taiwan. It is the world's largest producer of Chinese-language programs.
Sir Run Run was appointed a Commander of the Order of the British Empire (CBE) in 1974. He received a knighthood in 1977 from Queen Elizabeth II. In 1998 he received the Grand Bauhinia Medal (GBM) from the Hong Kong Special Administrative Region government.
In 1981, the  Chinese University of Hong Kong awarded Sir Run Run an honorary degree of Doctor of Social Science for all his contribution to the university and to the community.In 1984, he was awarded an honorary degree of Doctor of Laws by the University of Hong Kong to honor an outstanding contribution to applied visual arts, as well as to the community and cultural developments.
A small asteroid was discovered by Chinese astronomers in 1964 was called 2899 Runrun Shaw after Sir Run Run Shaw.
For his 100th birthday in 2007, Sir Run Run was honored with the Lifetime Achievement Award at the Hong Kong Film Awards.

In 2013, Sir Run Run received the British Academy of Film and Television Arts Award (BAFTA) for his outstanding contribution to cinema.
Source: Wikipedia