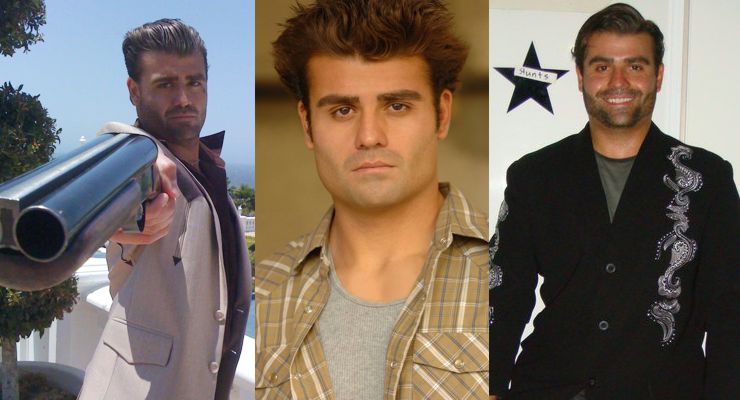 Jay Torrez was a stuntman and actor known for his stunt work on Gamer (2009), We're the Millers (2013) and Sicario (2015) and The Magnificent Seven (2016).
Jay was a stunt double for Danny Trejo in Halloween (2007), for Jesse Garcia in The Comebacks (2007) and A Beautiful Life (2008), for Raymond Cruz in The Closer, for Greg Serano in Terminator Salvation (2009), for Alexander Mendeluk in The Terror Experiment (2010), for Vic Browder in Easy Money (2008), and for JR Villareal in Spare Parts (2015).
Besides his work as a professional stuntman and actor, Jay had been a strength and conditioning coach, a surfing instructor, and a horse trainer and wrangler. He attended Concordia University in Irvine, California on a baseball scholarship and graduated with a Bachelor's degree, in Kinesiology and Exercise Science.
Jay Torrez trained in martial arts at Hayastan MMA Main Academy in North Hollywood, California run by Gokor Chivichyan and Gene LeBell. He has studied JunDoKai Judo and JuJitsu with Rick Bradley in Newport Beach, California, and at Rosales Kajukembo and Kickboxing with Sigung Tony Rosales  in Albuquerque, New Mexico.
He was skilled in just about everything as you can see from his Stunt Skills list from his resume: Ratchets, Air Rams, Precision Boating, Horseback Riding, Fight-Guy/Gal – General, Reactions, I Do Barrel Rolls, Water Safety: CERTIFIED, Certified Scuba Diver – PADI, Wave Runner, Wire Work, Fire Burns, Weapons ~ General, Car Hits, I Ground Pound, Certified Weapons Specialist, Motion Capture, Dialogue, Pro Surfer, Martial Arts: MMA, Driving: Near Misses, Driving: Car to Car Hits, Low Falls 30′-Under, Martial Arts: Krav Maga, Snow Boarding, Martial Arts: Grappling, Weapons: Sword, Weapons: Guns, Weapons: Knife, Weapons: Staff, Car Work, Fire Burns ~ Prep & Safety, Boatwork, Prat Falls, Martial Arts: Black Belt, Lifeguard: CERTIFIED, Marksman ~ Pistols & Rifles, Descender, Decelerator, Weapons: Dagger, Weapons: Smallsword, Stair Falls, Fire: Full Burn, Fire: Partial Burn, Water Work, Footfalls, Dirt Bikes, Stage Fighting, Martial Arts: Kick Boxing, Driving: 90's, Weapons: Pistol, Weapons: Rifle – AR-15, etc., Weapons: Shotgun, Weapons: Military
Jay loved Xtreme Sports, actually he loved sports of every kind, including baseball, boxing, martial arts, swimming, skateboarding, snowboarding, softball, volleyball, and weight lifting. He surfed at a pro level and did tow surfingas well. He rode waverunners, loved sailing, boating and kayaking, and he was a marksman with pistols and rifles and did Trap & Skeet shooting. He was an archer with traditional bow and arrows and with a compound bow. He did Tai Chi, wakeboarding, mountain biking, loved to free dive and was an expert at horseback riding, both English and western. He also did bicycle work.
Jay Torrez passed away near his home in Tome, New Mexico, from what is believed to be heat stroke on July 10, 2016 while working out his beloved horse. He was only 35 years old. Rest in peace, comrade. You are with the Lord now and we will meet in eternity.