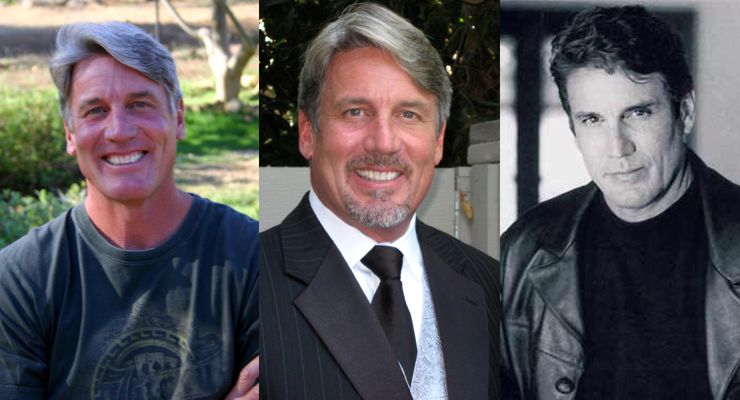 Martial Artist and Stuntman Jim Vickers is known for his work on Equilibrium (2002), Catch Me If You Can (2002) and Grey's Anatomy (2005). He is a 4th degree Black Belt in Japanese Gokui.
At the age of 15, Jim Vickers studied and eventually earned the rank of Black Belt in various martial arts styles.  He began to instruct after opening his own martial arts schools. He was always inspired by the likes of Bruce Lee and Chuck Norris, Jim began putting his talents to work in front of live audiences. What Jim had begun on stage, he now wanted to apply to both the small and large screens. In the late 1980's the opportunity materialized. His first taste of show business came with the series Miami Vice.
His experiences on Miami Vice helped inspire him to begin training actors in how to fight, which led to his working as a film Fight Choreographer and then to 2nd Unit Director. For the next ten years, Jim worked as a stunt performer and fight choreographer, learning the trade the old school way from some of the best stunt people in the business. Jim made a name for himself in the stunt world, and caught the attention of various prominent Hollywood producers and directors. In the 1990's Jim's career as stunt coordinator began and he continue in the profession today..
In the early 2000's, Jim began working as second unit director. Over the years, he has been 2nd Unit Director, Stunt Coordinator and Fight Choreographer for many successful television shows. Those shows include popular shows like CBS's hit, Num3ers, for which he received his first Emmy nomination in 2006, and CSI Miami, for which he won the Emmy in 2007. Jim also received an Emmy nomination in 2010 for FOX's highly acclaimed House MD and in 2013 was one of the first Stunt Coordinators to be nominated for an Emmy in the new category of Best Stunt Coordinator for a Comedy Series for his work on Workaholics.
In addition to his busy television schedule Jim ventures, when possible, back to his feature roots. Along with his three previous Emmy nominations and one Emmy win, he was also nominated for a 2007 World Stunt Award for his Second Unit Directing work on Nomad the Warrior.
Jim Vickers is currently working on several projects including the Emmy nominated Workaholics, the new CBS hit series titled Scorpion, and the Warner Bros. pilot Lucifer.