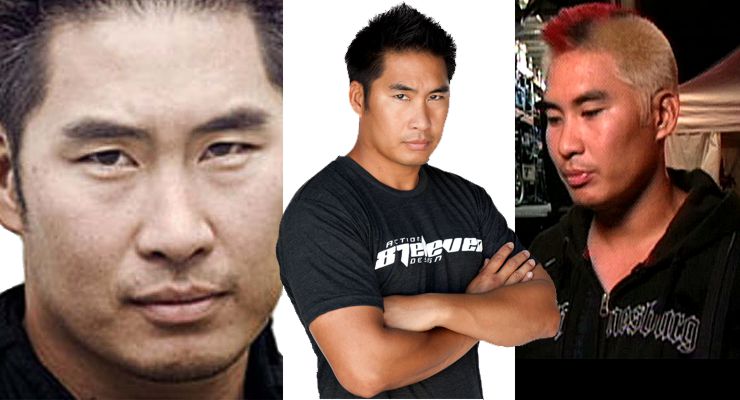 Martial artist Jonathan Eusebio is a Stunt Coordinator and Fight Choreographer as well as a martial arts technical advisor, stunt performer and actor for film and television. His credits include some of cinema's most exciting action films, among which are The Avengers (2012) Teenage Mutant Ninja Turtles (2014) and Teenage Mutant Ninja Turtles 2 (2016), John Wick (2014), The Expendables (2010), 300 (2006), Pirates of the Caribbean: At World's End (2007), Shooter (2007) and Collateral (2004). Jonathan Eusebio was the assistant fight coordinator on the blockbuster hit, The Bourne Ultimatum (2007), a stunt performer in The Bourne Supremacy (2004), and the martial arts technical advisor for the first of the trilogy, The Bourne Identity (2002).
Jonathan Eusebio studied at Inosanto Academy, training in a wide range of disciplines, including weapons arts, bladed arts, Filipino martial arts including kali, Brazilian jiu-jitsu, Western boxing, wrestling, judo, kick boxing and more.
Jonathan has training and experience in front of and behind the camera and he is extremely knowledgeable about how to enhance performances cinematically while maintaining the integrity of the story.
Among his other credits are Memoirs of a Geisha (2005), The Cat in the Hat (2003), The League of Extraordinary Gentlemen (2003), Austin Powers: Goldmember (2002) and Blade II (2002). He is a member of 87Eleven, a full service action film company.
Jonathan Eusebio is a former instructor at the Inosanto Academy and a self-professed fanboy. He is also a trainer to action stars at the 87Eleven Action Design gym in southern California. He has worked with stunt coordinators R.A. Rondell and Hank Amos – one is an alumnus of The Matrix trilogy and the other of The Expendables (2010). Together, they have expanded the look and feel of the FX-heavy martial arts that have since been found in such movies as Ninja Assassin.
Jonathan Eusebio is passionate and well-versed in movie making. He knows what it takes to make a fight scene exciting, emotional and worth watching.
Jonathan Eusebio, like so many in the martial arts, was influenced by his love for Jackie Chan and Sammo Hung movies and it is those movies that influence the way he choreographs fight sequences. His background in martial arts allows him to keep one foot in reality while still producing the no-contact camera-magic combat of the film industry.
Avengers Fight Training: Jonathan Eusebio Takes You Behind The Scenes