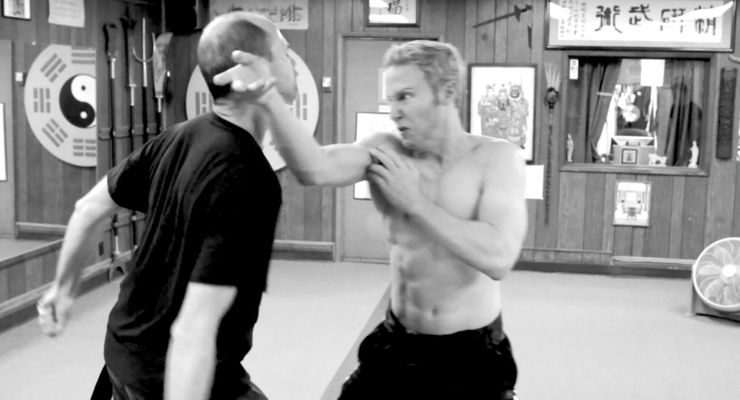 For Jonny Blu Eastern philosophies are a passion and the focus of his academic studies. As a student at the University of California, Los Angeles (UCLA), he was immerse himself in Asian teachings, but wanting more, he applied for and was admitted into a highly exclusive program to study in Beijing at Peking University in 1997. Jonny would spend the next two years studying Chinese language and culture in Bejing and traveling extensively throughout China and Southeast Asia. This experience helped improved his Chinese speaking, reading, and writing skills helping him to become relatively fluent. This experience also helped him gain a love for Asia and the Asian people, a love that most Westerners never get the opportunity to understand.
Jonny Blu began studying martial arts at the age of 6. He learned American Karate and Kickboxing until he was 14, then began studying the Filipino style Sikaran Arnis, which allowed him to study more direct combat along with weapons.
At the beginning of his time at university (UCLA), he began studying under the renowned Grandmaster Carl Totton at The Taoist Institute of Los Angeles. There he learned Shaolin Kung Fu (Five Animals, Southern), Kenpo, Lima Lama and The Core System along with internal arts, Qi Gong and Tai Qi. His focus changed from the external martial art aspect of fighting to the internal martial arts and the study of harnessing the energy of the body and the environment. Jonny's style took on a new level of speed, precision and intellect that changed his view of the martial arts.
Even after 15 years, Blu continues his studies under Sijo Totton and holds black belt instructor ranks in Shaolin Kung Fu, Kenpo and Lima Lama. In 2012 Blu was included in The Kenpo Continuum, which chronicles all the ranking black belts in the history of Ed Parker's Kenpo Karate. Also in 2012, Blu was officially recognized with the title of "Sifu" (Teacher) by the Grandmasters of the Whipping Willow Association.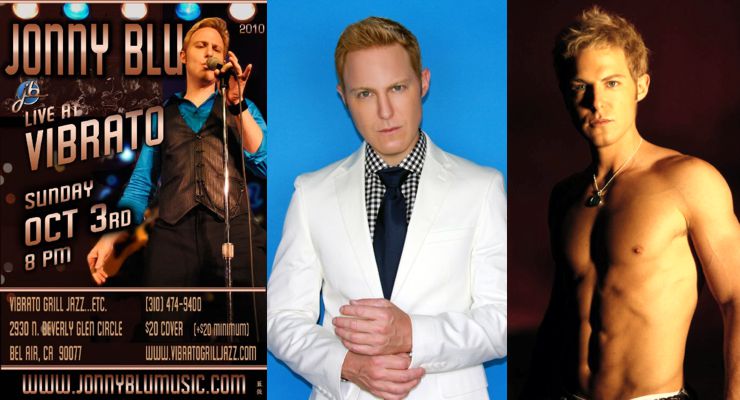 In 2000, Jonny entered and won a Chinese singing competition in Los Angeles, California. He was then discovered by a Taiwanese TV network, ETTV and an the ETTV executive began sending Jonny out to perform at events around California. He also toured, as the only non-Chinese singer, through the Mandarin singing competition circuits in the United States and he took first place in several events. Jonny made it to the International finals of the CCTV International Singing Competition and this threw him into the International Mandarin Pop spotlight which lead him into a singing career.
In October of 2004 Jonny signed with See Music in Hong Kong, China and had released 3 chart topping Mandarin songs and music videos: On the Edge, The Apology, and Crossroads. All 3 songs were written in Chinese by Jonny, and he had appeared in several television and radio shows throughout southern China. Jonny Blu is the first ever Caucasian artist to achieve this in the history of the music business.
In 2004 Jonny also appeared as himself in the Disney blockbuster movie Princess Diaries 2: A Royal Engagement and he received an RIAA Certified Gold Record in the USA for his song on the soundtrack.
From 2013 to the present Jonny Blu has been a Celebrity Judge on the hit ICN TV China Talent show American Stars and he performed for an audience of 800 million viewers across the globe as a featured singer on the Beijing Television Spring Global Gala in January of 2014.
In 2006, Jonny decided to expand his career path and return to his musical roots in the USA with his first English Swing/Pop album In Just That Kind of a Mood. Most of the songs on Jonny Blu's debut album, and his 2008 EP release In A Groove, are actually written by Jonny; a talent that has set him a cut above the rest. Jonny's music contains original compositions as well as standards by artists ranging from the classic Cole Porter to LL Cool J, all with his own contemporary spin.
Jonny Blu's album Taboo! (a co-production with Peer Music) was officially released on October 6 of 2009 and was an Official Entry in the 2010 Grammy Awards. In Taboo!, Blu explores a classic collection of "Latin standards" (in English and a couple in Spanish) including, Babaloo, Sabor A Mi, Taboo, and Besame Mucho, with contemporary arrangements and a major pop appeal. On September 12, 2009, the first show to promote the album was to a sold out crowd at Iridium Jazz Club in NYC and since then Blu has been touring his high energy big-band act extensively to sold out venues in the United States. Jonny Blu's music is featured on multiple syndicated Adult Contemporary and Jazz radio and internet radio stations nationwide and internationally. In 2008, In Just That Kind Of A Mood was released in Eastern Europe by Universal/QL Music and in 2010 in South Korea by Loen Ent./Musicmine Records. His music is featured on several Major Label (Universal and EMI) Swing and Jazz Compilation CDs and has been featured in television shows like CBS's Young and the Restless and in several feature films.
In November 2013, Blu released his first holiday CD Winter Ballads and he released an experimental 5th studio album "The Ukulele Experience, Vol. One" on August 8, 2012.
Blu's next Pop/Jazz album is due out soon.
Jonny Blu plays Tom in Death Mist (2015).