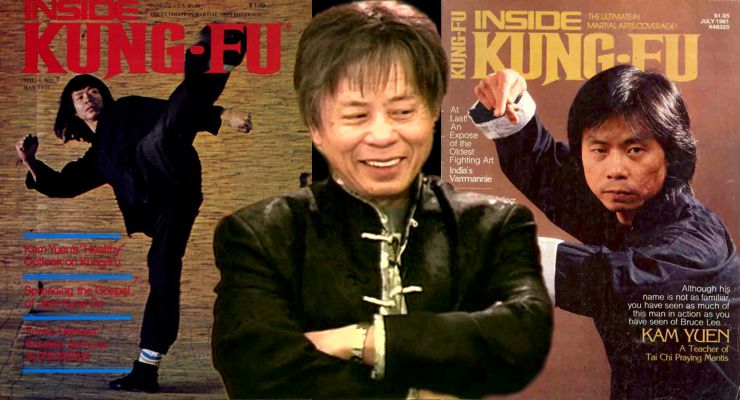 Martial arts Grandmaster Kam Yuen, is a Doctor of Chiropractic and a former aerospace engineer. As one of the world's foremost experts and leading grandmaster of Shaolin Kung-Fu, he was the consultant and stunt coordinator for the original television series 'Kung-Fu', starring David Carradine and therefore was instrumental in bringing authentic Kung-Fu to international audiences. In his book, Spirit of Shaolin, A Handbook of Kung Fu Philosophy, Carradine heralded Dr. Yuen as the inspiration for his heroic main character, Kwai Chang Caine.
Even before the kung fu series made the term kung fu well known in America, Grandmaster Yuen was a pioneer of Kung Fu, Tai Chi, Qigong, and Fengshui in the United States. Both his peers, and other martial arts masters granted Kam Yuen the title of Grandmaster of Shaolin Kung-Fu, because of his the high caliber of his skills. The World Black Belt Organization still calls him a 'Living Legend'. He has frequently appeared on the covers of many different martial arts magazines.
Actor Kam Yuen played Red Band in Bruce Lee's film about Buddhist enlightenment, Circle of Iron (1978) and Kojo in Project Eliminator (1991) where a scientist is kidnapped by terrorists after he destroys a top secret weapon he designed.
For over twenty years, Dr. Kam Yuen has successfully treated over 300,000 patients who were suffering from acute or chronic health conditions and life issues. Using a methodology he synthesized from Taoist practices, his martial arts experience and Chiropractic studies, Dr. Yuen has taken wellness and everyday living to new levels.
Dr. Kam Yuen has been a keynote speaker worldwide and he is a highly regarded consultant, author, seminar leader, teacher, life coach and healthcare expert. There are over 15,000 practitioners of his Yuen method, and they represent a diverse cross-section of the world's population
Dr. Kam Yuen, has been hosted by universities and centers for spiritual development including Stanford, The Deepak Chopra Center and Kaiser Permanente, the nation's largest nonprofit health plan. His teaching and healing travels have taken him to chiropractic, naturopathic, and acupuncture schools on four continents: Europe, Canada, Brazil, Thailand, Hong Kong, China, Japan, and the Philippines.