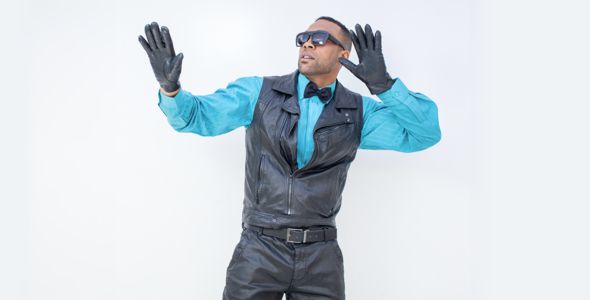 Kinyumba Kymani Mutakabbir received a name of importance from his parents. His father was a highly decorated martial artist, and he created the name "Kinyumba" meaning "Ruler of Self Servant of God". "Kymani" is a name dedicated to his Jamaican heritage and it means "adventurous traveler". "Mutakabbir" is a name of God in Islam, means "The Greatest". Kinyumba Mutakabbir shares, "I have always embraced my name as something to strive for, a reminder of who I am and can be."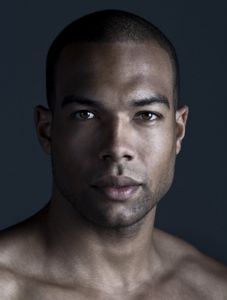 Kinyumba Mutakabbir had a primary focus growing up and it was sports, but he also had a passion for the arts. By the age of 13 Kinyumba began competing nationally in poetry and short story competitions. He continued to play sports in high school and excelled in football, basketball, and track; later earning a full football scholarship to Florida Atlantic University. Although a star on the field, Kinyumba never gave up his passion for the arts and he minored in theater.
After graduation, Kinyumba stayed in south Florida for a spot on the Miami Dolphins (NFL) but a achilles injury cut his football career short. Kinyumba Mutakabbir made the decision to fully transition into his passion for acting and he moved back to Atlanta. After a few months of improv and scene study classes, Kinyumba began to land minor roles. His first role was as lead in Keri Hilson's "Turning Me On" music video and he was later featured in Tyler Perry's "House of Payne" and "I Can Do Bad By Myself". Looking to capitalize on the momentum he decided to to move to Los Angeles.
Still seeking that first big break, Kinyumba Mutakabbir landed small feature roles in Entourage (2004), Iron Man 3 (2013), and The Bold and The Beautiful (2011). In 2012 he landed the role of Woody in the Cinemax series Zane's the Jump Off (2013). He was also cast as the lead in the web series Front Seat Chronicles (2012-) and played Daniel in the episode Differences. In 2016 he played the lead role of Sam Mitchell in Slammed (2016).
Kinyumba Mutakabbir played the lead, Samuel Lincoln Tharpe better known as "Black Salt," in the short film Black Salt (2015). He starred with Ron Yuan, James Lew, Michelle Lee, Arnold Chon, Umar Khan and Xj Wang.
In addition to acting, Kinyumba has continued writing and started a production company to start producing ideas. He shares "I enjoy writing, but to turn my visions into realities is a dream come true." Kinyumba has produced a science fiction thriller Hell Bent (2014- ), where he stars as special agent Damien Travers. The web series aired Spring 2014. Kinyumba has also written the feature The Hunted Prey, where he will star as Anthony Russell.
In his free time, Kinyumba enjoys mentoring, working closely with the non-profit organization The Fulfillment Fund.
"Destiny is not a matter of chance. It is a matter of choice. It is not a thing to be waited for. It is a thing to be achieved."