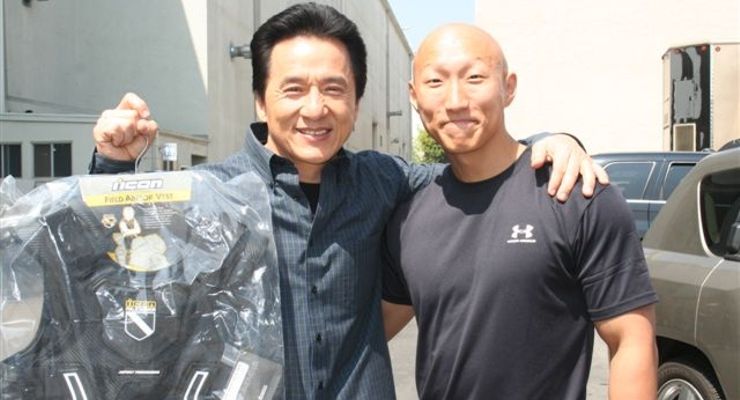 Arnold Chon was born on October 9, 1980 in Alexandria, Virginia, USA. He is a young, popular martial artist and a rising star in the movie industry. Arnold began his training at the Jhoon Rhee Institute in Annandale, Virginia at the age of 5. He received his black belt at the age of 11 and trained very hard in gymnastics, his other passion. An accomplished athlete, he is a forms competitor and champion, with incredible kicks as well as a champion weapons expert.
Arnold Chon made his screen debut as an actor in V.I.P. (1998) He has appeared in movies and in television series as a stuntman and fighter. He can also be seen in commercials.
Arnold has also appeared in multiple installments of trilogies and franchises such as Rush Hour and Pirates of the Caribbean. Throughout his career, Arnold has fought the crème de le crème of Martial Arts legends including Jackie Chan, Jet Li, Wesley Snipes, Jean Claude Van Damme, Michael Jai White, and Chuck Norris.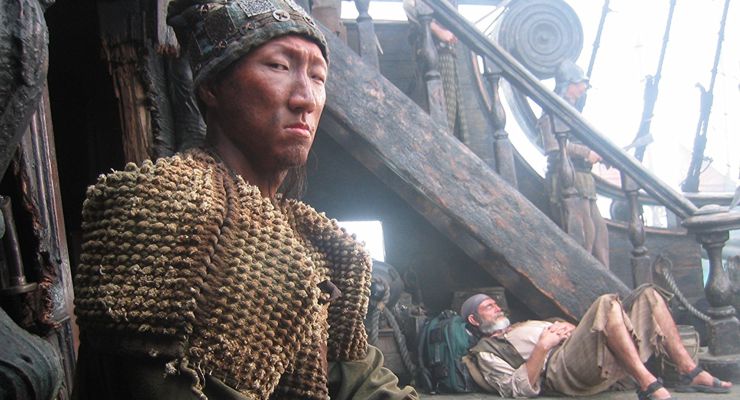 Arnold Chon also played Monk Sing in Black Salt the movie. Monk Sing ranks as one of the highest skilled priest living in Songshan, and a living embodiment of Shaolin values and ideals. Arnold was also a fight choreographer for the film.
Arnold Chon continues to fight with Hollywood's toughest titans, recently taking on Sylvester Stallone and Arnold Schwarzenegger in Escape Plan. His more recent film credits as a stuntman include G.I. Joe: Retaliation and The Hangover Part III. Arnold also continues to frequently work in television, where it all started for him. Recently Arnold has done stunts for shows such as Sons of Anarchy, Criminal Minds, and Teen Wolf.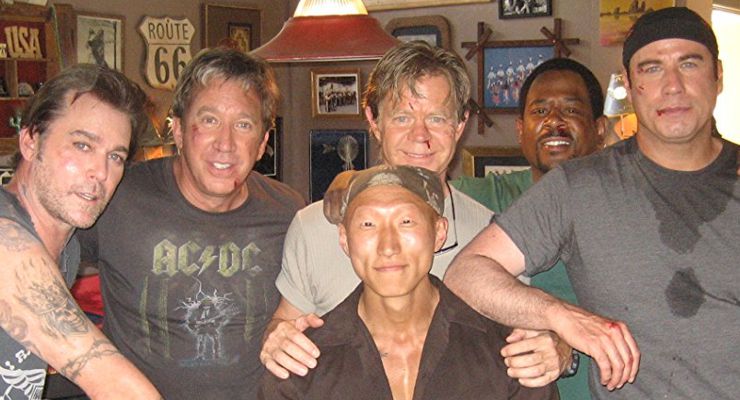 Not only can Arnold Chon perform these amazing feats but he can also coordinate and choreograph stunts and fights sequences that rival the Hong Kong masters. Arnold began coordinator and choreographing back in 2000 on Sisqo's Unleash the Dragon music video. After that he was hired by Hunger Games director, Francis Lawrence, as stunt coordinator for Destiny's Child's Independent Woman from the Charlie's Angel soundtrack.
Arnold Chon continues to work as a stunt man but focuses on stunt coordinating and choreography. As a trainer of MMA champions, it's only natural that Arnold would begin to coordinate and choreograph MMA movies as the current market is in high demand thanks to UFC, making MMA the fastest growing sport in the world. Although Arnold Chon is the most knowledgeable coordinator in on-screen MMA fights, he can coordinate and choreograph for any big project with combat stunts of any kind.
Filmography Stunts
Ant-Man and the Wasp (stunts) (post-production)
2018 Lincoln Road (stunt coordinator) (pre-production)
2018 The Private Eye (stunt coordinator) (announced)
2017 The Green Ghost (stunt coordinator) (post-production)
2018 Bosch (TV Series) (stunts – 1 episode)
– Episode #4.3 (2018) … (stunts)
2018 Legion (TV Series) (stunts – 1 episode)
– Episode #2.1 (2018) … (stunts)
Fear the Walking Dead (TV Series)
(stunt performer – 1 episode, 2017) (stunts – 1 episode, 2016)
– Burning in Water, Drowning in Flame (2017) … (stunt performer – uncredited)
– Do Not Disturb (2016) … (stunts – uncredited)
2017 Doomsday Device (TV Movie) (stunt coordinator)
2017 Training Day (TV Series) (stunts – 1 episode)
– Apocalypse Now (2017) … (stunts – uncredited)
2016 Mind Blown (TV Movie) (stunt coordinator)
2016 Quarry (TV Series) (stunts – 1 episode)
– Nuoc Chay Da Mon (2016) … (stunts)
2016 Roadies (TV Series) (stunts – 1 episode)
– The All Night Bus Ride (2016) … (stunts)
2016 Breakout (stunt coordinator)
2016 Kickboxer: Vengeance (stunts)
2016 Sultan (stunts)
2016 The Last Ship (TV Series) (stunts – 1 episode)
– The Scott Effect (2016) … (stunts)
2016 The Bronx Bull (stunt coordinator)
2016 Vigilante Diaries (stunt coordinator)
2016 Fury of the Fist and the Golden Fleece (stunt performer)
2015 Agent X (TV Series) (stunts – 1 episode)
– Penultimatum (2015) … (stunts)
2015 Alvin and the Chipmunks: The Road Chip (martial arts choreographer)
2015/I Isolation (stunt coordinator)
2015/I Street (fight coordinator) / (stunt coordinator)
2015 The League (TV Series) (stunts – 1 episode)
– That Other Draft (2015) … (stunts)
2015 Underdog Kids (stunts)
2015 Awaken (stunts)
2015 The Martial Arts Kid (stunts)
2015 AWOL-72 (stunt coordinator)
2015 Black Salt (Short) (co fight coordinator)
2014 Criminal Minds (TV Series) (stunts – 1 episode)
– X (2014) … (stunts – uncredited)
2014 Sons of Anarchy (TV Series) (stunts – 1 episode)
– Black Widower (2014) … (stunts – uncredited)
2014 Teen Wolf (TV Series) (stunts – 1 episode)
– Anchors (2014) … (stunts)
2013 Major Crimes (TV Series) (stunts – 3 episodes)
– Pick Your Poison (2013) … (stunts)
– The Deep End (2013) … (stunts)
– Under the Influence (2013) … (stunts)
2013 Agents of S.H.I.E.L.D. (TV Series) (stunts – 1 episode)
– The Asset (2013) … (stunts – uncredited)
2013/II Extraction (stunts)
2013 Escape Plan (stunts)
2013 The Lone Ranger (stunts)
2013 The Hangover Part III (stunts – uncredited)
2013 Newsreaders (TV Series) (stunts – 1 episode)
– Jr. Newsreaders (2013) … (stunts)
2013 Olympus Has Fallen (stunt double: Kevin Moon) / (stunt performer) 2012 G.I. Joe 2: Retaliation – Stunts
2012 Bullet to the Heat – Stunts
2012 Universal Soldier: A New Dimension – Stunts
2011 Dragon Eyes – Stunts
2010 The Last Airbender – Stunts
2010 Knight and Day – Stunts
2010 Little Fockers – Stunts
2009 Transformers: Revenge of the Fallen – Stunts
2008 Indiana Jones and the Kingdom of the Crystal Skull – Stunts
2008 Superhero Movie – Stunts
2007 Pirates of the Caribbean: At World's End – Stunts
2007 Epic Movie – Stunts
2007 Rush Hour 3 – Stunts
2007 Pirates of the Caribbean: At World's End – Stunts
2007 The Invasion – Stunt Performer
2005 7 Seconds (video) – Utility Stunts
2004 Dodgeball: A True Underdog Story – Stunts
2003 Pirates of the Caribbean: The Curse of the Black Pearl – Stunts
2003 Anger Management – Stunts, Buddhist Monk (uncredited)
2003 Freaky Friday – Stunts
2003 Cradle 2 the Grave – Stunts
2002 Windtalkers – Stunts
2002 We Were Soldiers – Stunts (uncredited)
2001 Rush Hour 2 – Stunts
2000 Big Momma's House – Stunts