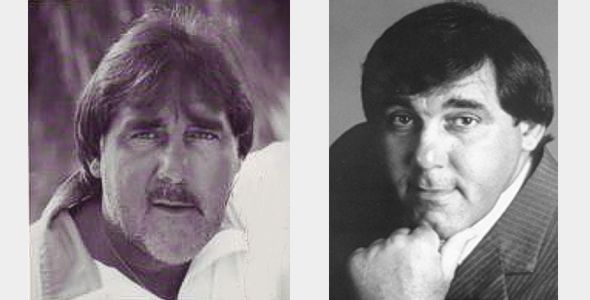 Joe Hess has been killed six times.
Six-foot-2, 251 pounds of muscle, Joe Hess is a regular extra on Miami Vice, playing bad guys who inevitably meet very nasty endings.
But in a couple of weeks, Joe Hess is the one who gets to do the killing. By now, most fans of the show know that Detective Larry Zito (played by actor John Diehl) gets killed. What they don't know is that Joe Hess does the dirty deed.
Joe Hess plays a henchman named Escobar, and though he won't reveal much of the plot, he will say that his character survives — at least long enough to appear in a second-part episode. Not only that, but for the first time he actually will be speaking on Vice.
Joe Hess, 41, of Plantation is a master of the martial arts turned fledgling actor.
An instructor at Broward Community College's criminal justice institute in Davie, Joe Hess is a former police officer and an internationally renowned martial arts champion. He was the 1975-1977 kickboxing heavyweight champion of the world and has taught self defense and survival tactics to 500 police agencies around the world.
He's written several self-defense books and has his name on a line of martial arts weapons, clothes and even a brand of vitamins.
"I thank God that my karate has paralleled with police work and acting and it has taken me all over the world," he said.
Not bad for a non-athletic child from New Jersey who started out selling women's wigs.
"I was kind of a fat rolly-polly kid, the kind other kids like to chase around. One day when I was about 12, I was walking across the parking lot eating a candy bar. It was a Clark Bar, I'll never forget it, and this big bully grabbed my chocolate bar and threw it to the ground and smashed it. I ran away crying," Joe Hess said.
"Over the summer, my hormones must have went crazy, because my body turned into the body of a 19-year-old. When I got to school, I saw the bully, stood up to him and asked him if he remembered me. He looked kind of scared and I said, 'If you ever bother me again'. . . It made me feel proud that I stood up to him."
At 15 he had a part-time job selling hairpieces, and one day noticed a man across the street from the wig shop gracefully painting a storefront window. Hess said he was surprised to find that the painter was a karate instructor about to open a studio. Hess said he knew little about karate other than it was a powerful way to fight and that somehow it didn't seem possible that the same hands that could do delicate painting had the potential to knock out an opponent.
Intrigued, he signed up for classes and began what is now a 27-year career.
This article by Staff Writer Deborah Wood was original published on November 4, 1986 in the SunSentinel.