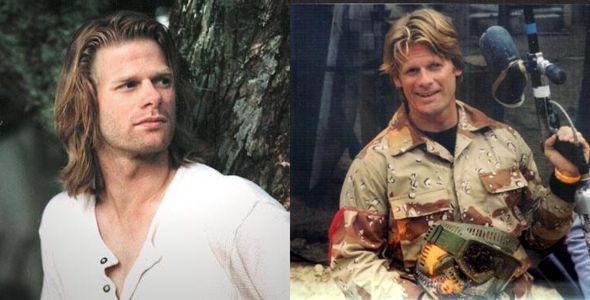 Martial artist David Morizot is well known for his stunts and fight choreography.
David Morizot Stuntman hails from Florida, but was raised in a variety of places by a mother who was a writer who sought change and fresh perspectives. This instilled a sense of adventure in David at a young age, it also filled his mind with new ideas and the ability to recognize the similarities we all share.
Always interested in self development, David Morizot began training in martial arts at the age of 13. He eventually attained high rankings in several different martial arts disciplines, never realizing the important role that this training would play in his life.
Graduating from the University of Central Arkansas with an undergraduate degree in Speech and Theatre and a Master's degree in Diplomacy from Norwich University, David Morizot professional career began after he moved to Orlando, Florida, to open a live-action show at Universal Studios, Florida.
While honing his performance skills, he began his move into television and film, working on local, state, and international projects. Eventually, David Morizot found greener pastures in Los Angeles, California, and his opportunities blossomed into both major television series and large budget films.
David Morizot's fight choreography has been recognized as an integral part of three separate "Best Stunt Coordination" Emmy Awards, as well as a finalist for "Best Fight Choreography" with the American Choreography Awards four years in a row. Having been blessed with the "writing bug" through his mother, David Morizot looks forward to writing and producing future projects.