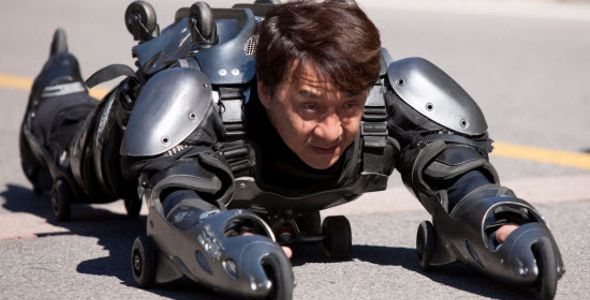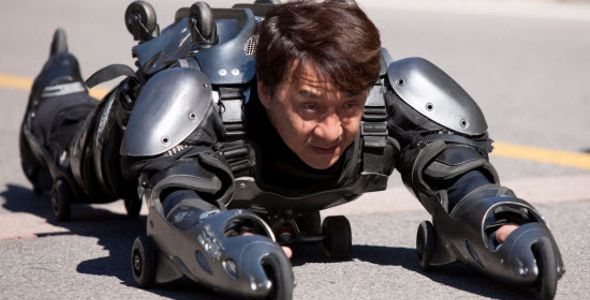 Jackie Chan's Chinese Zodiac: CZ12 (2102)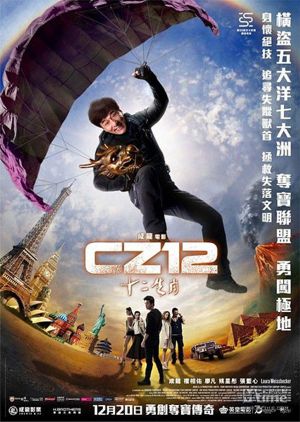 CZ12 is a 2012 Hong Kong-Chinese action film co-produced, written, directed by, and starring Jackie Chan. The film takes it origin from the films Armour of God (1987) and its sequel, Armour of God II: Operation Condor. The movie took Seven years to make and cost US$50 million (S$61.1 million) to shoot and to date has grossed over US $138,000,000 at the Chinese box-office.
CZ12 won Best Action Choreography at the 32nd Hong Kong Film Award, and Jackie Chan earned two Guinness World Records: "Most Stunts Performed by a Living Actor" and "Most Credits in One Movie" from his involvement in the film.
CZ12 is a spectacular new adventure and it takes Asian Hawk, better known as JC (Jackie Chan) from the chateaux and vineyards of France and the hidden dangers of a jungle on a South Seas island, to the terrors of a fight in free-fall above an active volcano. The story is a quest to track down six bronze sculptures, originally part of a set of twelve representing the animals of the Chinese Zodiac, which were looted from the Summer Palace in Beijing when the city was sacked by European armies in the 19th century. At the same time there's an international campaign in progress to demand the return of stolen cultural treasures to their countries of origin. But Jackie plays a soldier of fortune, not a high-minded patriot. He's in it for the money. But as events take unexpected turns and strange alliances take shape, motives begin to change …
Director: Jackie Chan
Writers: Frankie Chan, Jackie Chan, Edward Tang, Stanley Tong
Stars: Jackie Chan, Qi Shu, Xingtong Yao, Kwon Sang Woo
Release date: 20 December 2012 (Malaysia)