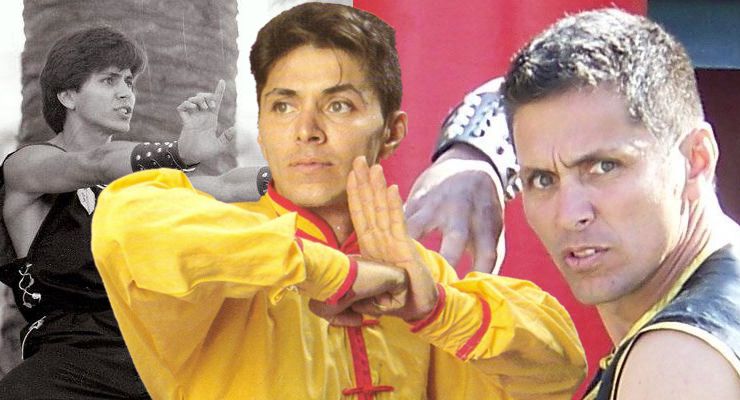 Martial artist, stunt performer and actor, Kenny Perez is known for his work on Mismatched Couples (1985), Dragon Fight (1989) and Der Puma – Kämpfer mit Herz (1999).
Kenny Perez has been in Martial Arts for over thirty eight years. He has studied all aspects of many styles of martial arts and has competed in numerous competitions amassing numerous awards and trophies. Mr. Perez recently was honor with his 6th level professional coaching degree from Master Wu Bin of Bei Jing from China. Kenny Perez has taught many fine students and teachers across the U.S. for over twenty nine years.  He has taught at both Phoenix College and Glendale Community College. In 1980, following the revolutionary years, Kenny was the first non-asian to be admitted to Mainland China for formal training in contemporary Wu Shu. He was helping to  promote cultural understanding and diversity.
Mr. Perez studied Judo, Shuri-Ryu Karate, Kenpo Karate, Wing Chun Gung Fu, Southern Five Animals Shaolin, Northern Shaolin, Hung Gar, Tae Kwon Do, Tai Chi Chuan, Weaponry, Acrobatics and Tumbling, Boxing, Stunt Work, security and the dynamic system of Wu Shu. Mr. Perez is a master of many weapons including exotic weapons like Flying Fork, Meteor Hammer, Heaven-Earth Sword, Drunken-Sword, Drunken Staff, Two Handed Sword, etc. Mr. Perez holds Black Belts in Kenpo, Shuri-Ryu, Shaolin Kung Fu, Tae Kwon Do and Wu Shu. His coaches include Coach Wu Bin from Bei Jing China, Grand Master Doug Wong of Los Angeles, and Master Augustine Fong of Tucson just to name a few.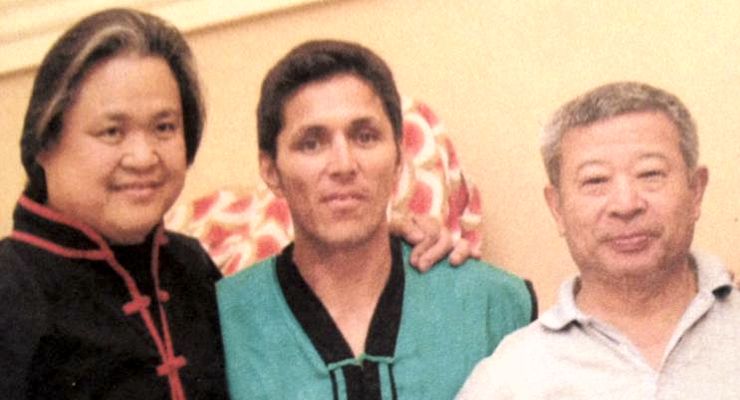 Kenny Perez was a closed door disciple of Douglas Wong, beginning his studies with Sifu Wong when Kenny was a young teenager coming from Phoenix, Arizonia. He spent summers in the Los Angeles area to study and learn Douglas Wong's White Lotus System. When Wu Shu was introduced into the U.S. by Master Roger Tung and Anthony Chan a new interesting system took the martial arts world by storm. Douglas Wong  sponsor Kenny so he could study in China to learn directly from the source. Sifu Wong's wife, Carrie Ogawa-Wong and Kenny Perez were on the original U.S. Wushu Team. When James Lew, another member of the team, began working in Hollywood entertainment his schedule made it difficult to compete Sifu Wong had Kenny and Carrie team up to complete with their two person sets and they won numerous championship on the major tournament circuit.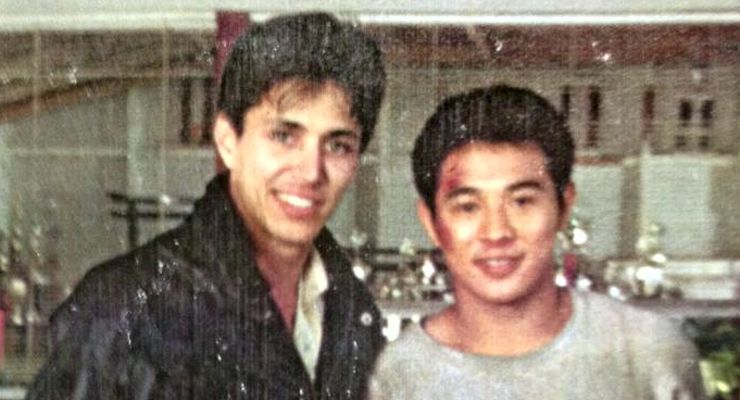 Kenny Perez has trained and worked with Martial Arts superstars Jet Li, and Donnie Yen, Stephen Chow and Director Yuen Wo Ping (Matrix, Drunken Monkey, Crouching Tiger Hidden Dragon, Fist of Legend, Kill Bill) and action director Billy Tang. Master Perez is a versatile entertainer and is skilled in Iron Body Chi Gung, Skills, Chinese Opera Skills, Chinese Drumming, Lion and Dragon dancing and one of China's closely guarded secrets "Bian Lian"- "Face Changing".
Kenny has worked in five motion pictures, as well as on cable and in stage productions. He has created a Wu Shu training video series which has been covered in  magazine, books and by appearances on cable and stage. He has had a recurring segment as resident Tai Chi Master on Your Life A-Z on KTVK, Channel 3 in Phoenix. He is also a State, National and International champion. Mr. Perez has performed and choreographed works in many parts of the United States as well as in Mexico, China, Hong Kong and Germany. Mr. Perez was a respected contributor to Inside Kung Fu magazine and he worked in support of Wushu's inclusion into the Olympics. He is the State Commissioner for Tai Chi events in the Arizona Senior Olympics. Mr. Perez is an I.W.F. certified judge of Wu Shu tournaments and has made great strides in the unification of the Chinese Martial Arts and its worldwide debut in the 2008 Olympics.