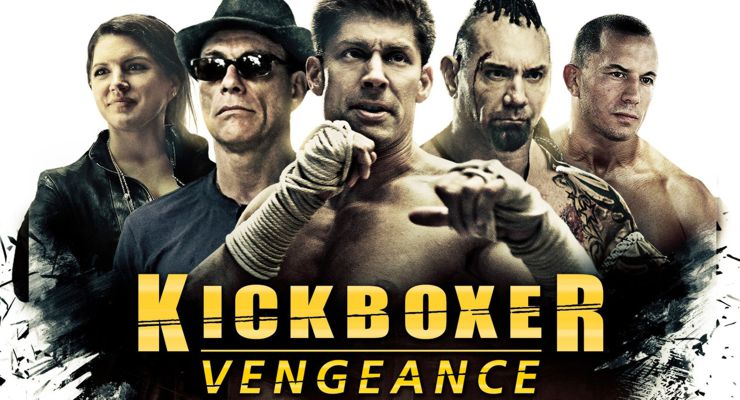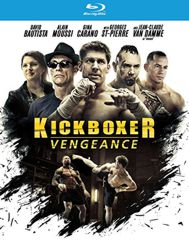 Kickboxer: Vengeance (2016) premiered at the Fantasia International Film Festival on July 14, 2016 and was released in select theaters and Video on Demand platforms on September 2, 2016 by RLJ Entertainment. Kickboxer: Vengeance DVD and Blu-ray release date was November 8, 2016.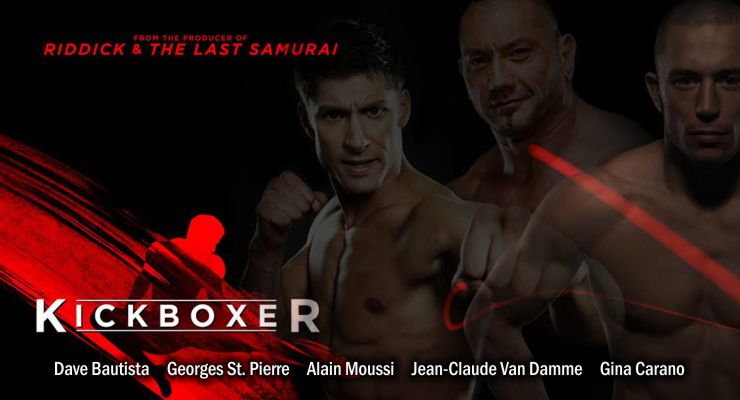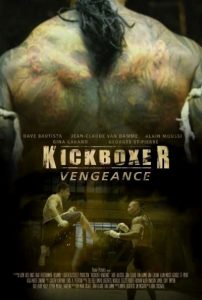 Update: American actor, director, producer and writer, John Stockwell [In The Blood (2014), Seal Team Six: The Raid on Osama Bin Laden (2012), Into the Blue (2005), Blue Crush (2002)] is directing Kickboxer: Vengeance (2016) and the film is dedicated to Darren Shahlavi, who was cast as Eric Sloane in the film. He passed away of a heart attack in January of 2015.
Kickboxer's Dave Bautista will be playing Mr. Hinx in the new James Bond film Spectre and therefore the Kickboxer filming schedule has been reworked. Dave Baustita will finish his scenes on the American shoot and then the movie will complete shooting in Thailand with the Jean-Claude Van Damme scenes. These scenes, include the training and mentoring of Alain Moussi's character, Kurt Sloane, by Jean-Claude Van Damme's character, Master Durand. Other martial artists in the film are Sam Medina, T.J. Storm, Matthew Ziff and Gina Carano.
Gina Carano Join's Kickboxer (2016)
Update: Mixed martial artist Gina Carano has joined with other great fighters already in Kickboxer (2105) as a fight promoter. Carano joins Guardians of the Galaxy star and soon to be James Bond villain Dave Bautista, along with X-Men: Days of Future Past stuntman turned-actor Alain Moussi, and UFC welterweight champion Georges St. Pierre who played Batroc in Captain America: The Winter Soldier, and original Kickboxer star, Jean-Claude Van Damme.
The other female actress in the film is model-turned-actress Sara Malakul Lane, (TV movie Sharktopus), who plays the detective investigating Eric Sloane's death and who becomes involved romantically with Kurt Sloane.
Kickboxer (2016) Will Kick Ass
Update: It was announced on November 30, 2014 that Jean-Claude Van Damme from the original Kickboxer (1989), will return to Kickboxer: Vengeance (2016) in the role of Master Chow. It has been 24 years since the original film was made and this time Van Damme will be the trainer for Kurt Sloane played by Alain Moussi. Georges St-Pierre, Dave Bautista will also star in the film.
"We are so excited to have 'Kickboxer' roll into production and to have JCVD in the role of Master Chow, passing the torch to Alain, to have him lead the franchise to a new generation " said Field. "Audiences better get ready for this incredible reboot. The action is going to be non-stop with never-before seen stunts. Simply put, 'Kickboxer' will kick-ass!"
Production begins December 1, 2014. The film is being shot in New Orleans, Louisiana and Thailand.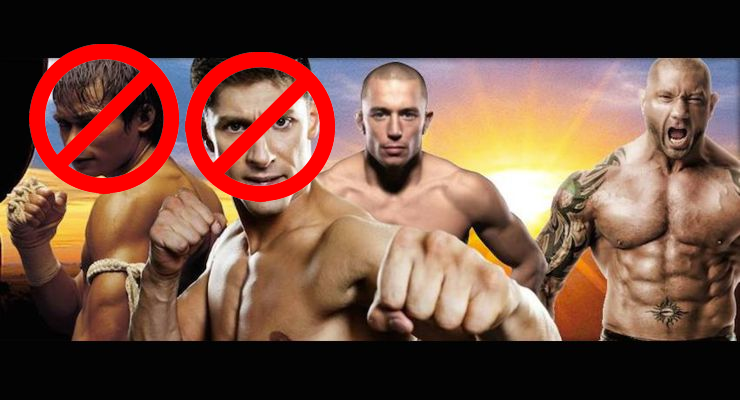 Kickboxer (2016) May Have Lost it Punch
Update: It appears that the movie, Kickboxer, has lost its punch. With Scott Atkins having already left the film, this week Tony Jaa has had to leave because of a scheduling conflict. Director Stephen Fung will no longer be directing, instead John Stockwell of Into The Blue (2005) and Gina Carano's In The Blood has taken over the helm.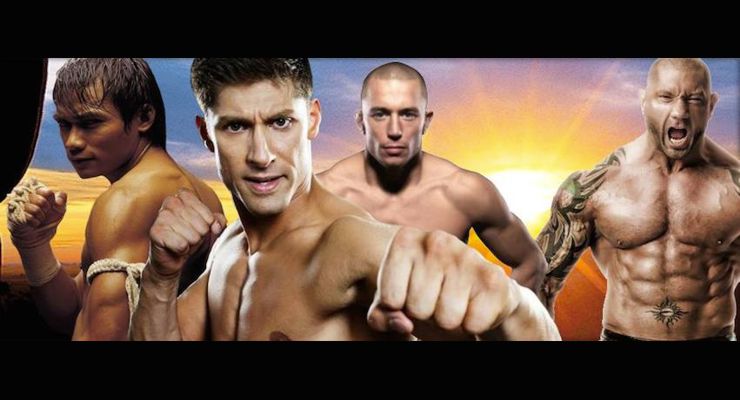 Kickboxer (2015) Filled with Fighting Talent
Update: It appears that there has been a change to the cast of the Kickboxer remake. Scott Adkins has decided that the small role he has been offered as the brother in the film does not allow him to see enough action, so he has decline a role in the film. However we may just see Jean-Claude Van Damme' making a cameo appearance.
Tony Jaa and Scott Adkins are joining Georges St-Pierre, Dave Bautista, and Alain Moussi in Kickboxer, the 3D remake of Jean-Claude Van Damme's 1989 film. Georges St-Pierre [Batroc the Leaper in Captain America: The Winter Soldier (2014)] and WWE superstar Dave Bautista [The Scorpion King 3: Battle for Redemption (2012), The Man with the Iron Fists (2012) Guardians of the Galaxy (2014)] and Tony Jaa [Warrior King 2 (2013), Ong-Bak 3 (2010) and Ong-Bak 2 (2008), The Protector (2005)] and Scott Adkins [Ninja: Shadow of a Tear (2013), The Bourne Ultimatum (2007), The Tournament (2009), The Shepherd (2008)] will star opposite stunt performer Alain Moussi playing the lead in the remake, which will include more than 20 martial arts disciplines. Alain Moussi is known for his work on X-Men: Days of Future Past (2014), Pacific Rim (2013) and White House Down (2013) and this will be his first starring role.
It appears that Thailand's favorite fighting star, Tony Jaa, [Fast and Furious 7 (2015), Skin Trade (2015), SPL 2 (2015)], has been offered the part of Master Xian, the local famous trainer who mentored Kurt in Muay Thai in the original Kickboxer and in both sequels. This part was originally was played by Dennis Chan.
Director Stephen Fung [House of Fury (2005), Tai Chi Hero (2012)] will be directing his first English film with the Kickboxer remake.
The film was written by Dimitri Logothetis [Wings of the Dragon (2014)] and Jim McGrath.
The production company for Kickboxer (2015) is Radar Pictures in Los Angeles, California.
The International film and finance company, The Exchange is financing the Kickboxer remake. The film will be produced by Ted Fields, [Bill and Ted's Excellent Adventure (1989), Jumanji (1995), The Last Samurai (2003) and Spring Breakers (2012)] and Dimitri Logothetis and Nick Celozzi [The Lost Angel (2005)], Mike Weber and Peter Myers will executive produce with Brian O'Shea, Jeff Bowler and Nat McCormick for The Exchange.
The film's fight and stunt action will be choreographed by Larnell Stovall [Undisputed 3 (2010)].
Brian O'Shea stated at this year's Cannes Film Festival: '…we have a visionary director, a strong Hollywood producer, a great cast and an action packed script based on a well-known property-what more can you ask for?
"Kickboxer will display a style of acrobatic, rapid-fire martial arts action that Scott Adkins is increasingly becoming synonymous with, and along with Tony Jaa, Kickboxer has compiled a talented cast to push the boundaries of the martial arts form," Brian O'Shea said.
The revenge story played out in Kickboxer, according to The Exchange, "Eric and Kurt Sloan are the descendants of a well-known Venice, California-based family of martial artists. Kurt has always been in older brother, Eric's shadow, as he lacks the instincts needed to become a champion. But when Kurt witnesses the merciless murder of his brother at the hands of Muay Thai champion Tong Po, he vows revenge. He trains with his brother's mentor, Xian Chow, for a Muay Thai fight to the death with Tong Po. Chow first thinks Kurt impossible to train, but through a series of spiritual exercises and tests, Chow discovers that Kurt has a deeper strength that will carry him through his final showdown with Tong Po."