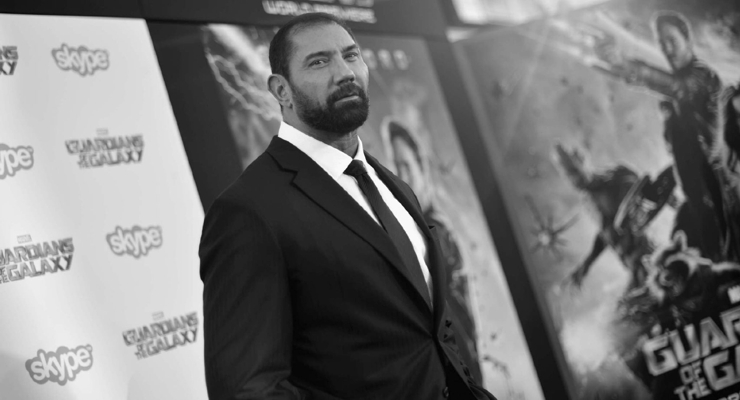 David Bautista was born in Washington, D.C. on January 18, 1969. He is a Filipino American actor and professional mixed martial artists. He is also a professional wrestle with the WWE and goes by the ring name Batista. In June of 2014 he went on hiatis from the WWE to promote Guardians of the Galaxy and to work on other film projects.
David Bautista is a six-time world champion He has won the World Heavyweight Championship four times and the WWE Championship twice. He is the longest-reigning World Heavyweight Champion in WWE history, and he won the World Tag Team Championship three times, twice with Ric Flair and once with John Cena. He has won the WWE Tag Team Championship once, with Rey Mysterio. David Bautista was also the winner of the 2005 Royal Rumble match and went on to headline WrestleMania 21, one of the top five highest-grossing pay-per-view events in pro wrestling history. He is also the winner of the 2014 Royal Rumble match and after winning, he went on to headline WrestleMania XXX with Randy Orton and Daniel Bryan.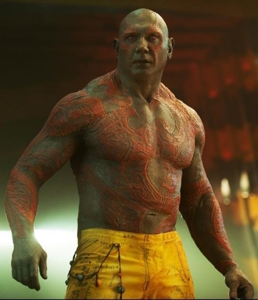 In August 2012, David Bautista signed a contract with Classic Entertainment & Sports to fight in mixed martial arts. He won his MMA debut on October 6, 2012, by defeating Vince Lucero via TKO in the first round.
Dave Bautista was sent by the World Wrestling Federation, to train with Afa Anoa'i's school in the Wild Samoan Training Centre. Today he trains with Cesar Gracie in Brazilian jiu-jitsu and has earned a purple belt.
Following his departure from WWE in May 2010, he made appearances in the films, The Scorpion King 3: Battle for Redemption and The Man with the Iron Fists (2012). Then two years later, he was embarking on a career in Mixed Martial Arts when he joined MMA and won his first professional MMA fight.
As an actor, David Bautista has also starred in Riddick in 2013. He has also appeared in several direct-to-video films since 2009 and on television shows such as Chuck (2010). He has also done voices for numerous video games including a few of the WWE SmackDown vs. RAWs and WWE '12.