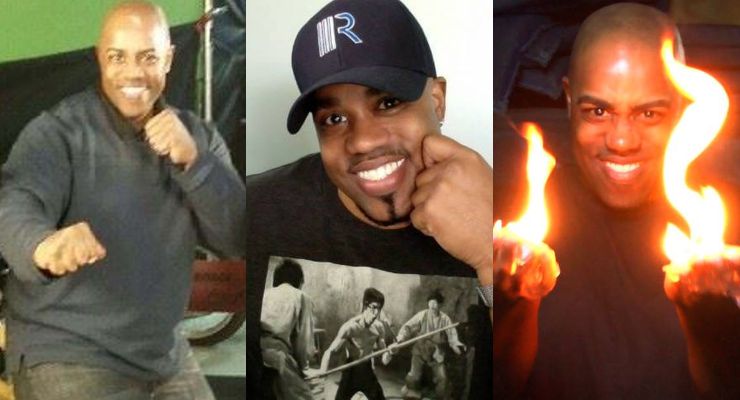 Scottio Arnold holds a Black Belt in Tae Kwon Do and Hapkido in the Jun Chong TKD system located Los Angeles, California. Scottio studied for sixteen years under Master Phillip Rhee (Best Of The Best-movie series) and Master Chang Rak Shon. He is certified by the Kukkiwon Association of Korea and taught for the Jun Chong system for nine years, from 1996-2004, at the Wilshire and Santa Monica locations. During that time he also competed on the tournament circuit fighting in the heavy weight division and winning first place three years in a row. He also competed in the forms division which was truly his favorite competition, and he feels that this competition educated and prepared him to become a fight choreographer for film and television.
Scottio Arnold began pursuing an acting and stunt career in 1994. From 2000-2004 He played the recurring role of "Scotty" on the CBS television show, The District starring Craig T. Nelson. He also worked for Master Simon Rhee on several shows doing stunts.
Scottio Arnold is working on producing a very well received interview show called, Hollywood Action Masters, a show welcomed by the entertainment industry and the martial arts community.  Hollywood Action Masters helps educate people about the stunt performers, action actors, and martial artists, who put their lives on the line everyday for action entertainment.
Scottio Arnold Acting Stunt Resume
Scottio Entertainment Reel (Producer)
Scottio on The District CBS