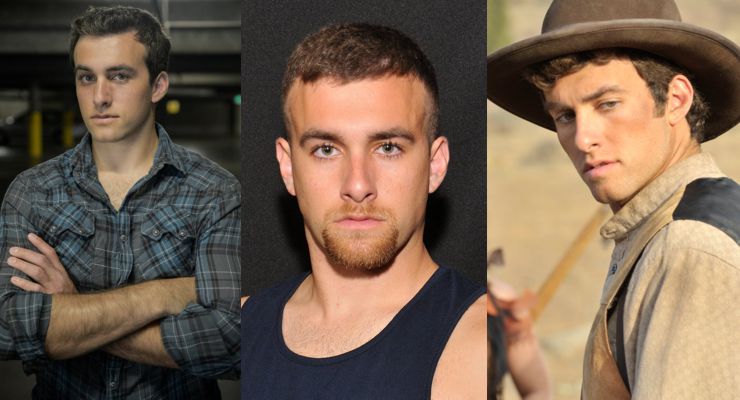 Matthew Ziff began his career as a child model. He is a martial artist, actor, producer and stunt performer. He was born on March 24, 1991. He can currently be seen as Bo in The Martial Arts Kid (2015), as Justin in Altered Perception (2015)  and will be seen as Branco in Kickboxer: Vengeance.
Matthew Ziff was born and raised on the East Coast. When he was only 2 months old he began modeling with the Wilhelmina Modeling agency in New York. Matthew's talent and professionalism had him considered a top child model by the age of 10 and he was in demand for modeling in magazines, clothes and toy boxes, and in commercials. At this youn age he had already appeared in comedy skits on both the David Letterman and Conan O'Brien shows.
He attended The Blair Academy for high school, and continued to take acting classes, as well as performing in stage productions, not only as an actor, but also as a director. Once in college at the University of Miami, he signed with Stellar and Elite Talent agencies where he filmed multiple commercials and began his career in films. He talent has allowed him to work steadily in the entertainment industry.
Matthew has worked in various genres in films such as Mansion of Blood (Robert Picardo), Hard Flip (John Schneider, Rosanna Arquette), Among Friends (Danielle Harris, Jennifer Blanc), Six Gun Savior (Martin Kove, Eric Roberts) and Treachery (Michael Biehn, Richard Gunn). In 2012, Hollywood Magazine named him "Hollywood's Newest Heartthrob". In addition to acting, he has been involved as a producer, ("Never a Neverland").
Matthew Ziff is proficient in various sports and has his second degree Black Belt in Tae Kwon Do. He has studied Hapkido as well as Kendo (swords). He is a marksman with rifles and pistols and plays saxophone, guitar and bass. In July, 2012, he represented the USA in the International Quidditch Association's Summer Games during the Olympic Torch Relay in England, where Team USA won the Gold medal.
Matthew has won awards for Best Actor at the Hoboken International Film Festival iin 2014 and for Best Up and Coming Actor for Treachery in 2013.
Matthew is a member of SAG, AFTRA, AEA and GIAA. He maintains homes in California, New York and Florida.