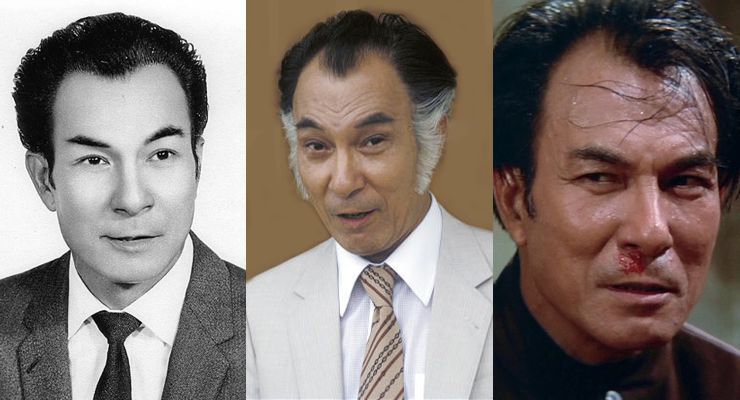 Chinese actor Wing-cheung Shek, was better known by his stage name, Kien Shih. He was born on January 1, 1913 in Shígang Village, Panyu, Guangdong, China. Kien Shih is known for his work on Enter the Dragon (1973), The Whirlwind Knight (1969) and Huang Fei Hong yi qu Ding Cai Pao (1974). Shih played antagonists and villains in early Hong Kong wuxia and martial arts films that dated back to the black-and-white period. He began his film career in 1939 as a makeup man in Hong Kong and went on to appear in most of the 99 original "Wong Fei Hung" films made from 1949 to 1970. He appeared in several hundred films. He did not speak English, so his lines were overdubbed by Chinese-American actor Keye Luke. Kien Shih was also an expert at Northern Shaolin Kung Fu.
Kien Shih is most familiar to Western audiences for his portrayal of Han, the primary villain in the martial arts film Enter the Dragon (1973) starring Bruce Lee.
Shih was a sickly child who was being raised by his stepmother. He began training in martial arts to help improve his health and he continued to train for nine years. Shih trained at Shanghai's Chin Woo Athletic Association and he was one of the first generation of students at the school to be certified as instructors. Certified to teach different martial arts styles, including Eagle Claw and Choy Li Fut, Kien Shih decided he wanted to begin a career as an actor.
With the outbreak of the Second Sino-Japanese War, his studies were disrupted. In order to raise funds as part of the anti-Japanese movement, Shih and his friends traveled between Guangzhou and Hong Kong to stage drama performances, Besides acting on stage, Shih worked back-stage doing makeup, lighting and props.
In 1992, Kien Shih retired from the entertainment industry. The 1994 film HK Adam's Family was specially dedicated to him and he appeared in the documentary Chop Socky: Cinema Hong Kong (2003) at the age of 90.
In 1996, Shih received the Life Achievement Award at the Golden Bauhinia Awards. Seven years later in 2003, Shih received the Professional Achievement Award at the 22nd Hong Kong Film Awards along with Cho Tat-wah. The two had portrayed the protagonist or hero in several films where they starred together.
In 2006, Kien Shih donated one of his properties to the entertainment industry in support of the development of the industry. Between January and February 2007, the Hong Kong Film Archive showed 13 of Shih's films that were preserved at the archive.
Shih, believed to be one of the oldest living successful actors in China, died of kidney failure on June 3, 2009 in Hong Kong. He was 96 years old.