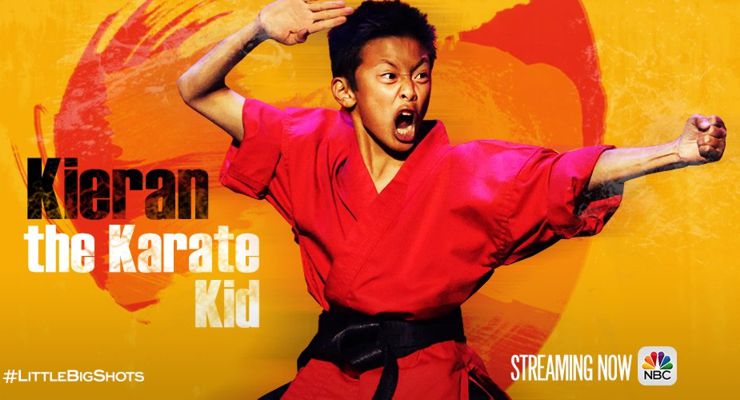 Martial artist Kieran Tamondong is also known as Ninjaman or the Karate Kid. He was born in Los Angeles, California and lives in Valencia, CA.
Kieran Tamondong is also an actor known for Warrior (2019), Little Big Shots (2016) and The Paper Tigers.
Kieran began studying martial arts under Randy Wood at Rising Sun Karate when he was 5 years old and trains in Shotokan, Shitoryu, Gojuryu. He was a member of the Junior US Team and in 2015 qualified for the team in the 12-13 year old -35kg kumite (sparring) division. In 2016 he qualified in the 14-15 year old kata division (forms). He won a Gold Medal in 10-11 Advanced Kata at 2014 USA Open in Las Vegas and this was his first USANKF Gold Medal. He is currently a member of the USA National Team in kata.