Co-Creator of Banshee (2013), Jonathan Tropper, and Justin Lin, Director of Fast & Furious, have a new television series called Warrior (2019), based on the writings of Bruce Lee in a role that Lee imagined for himself in the late 1960's and early 1970's. The role Lee wanted to play was an Asian in Western culture who had authentic martial arts skills. Bruce Lee wrote an eight-page treatment for just such a series around the time The Green Hornet (1966-67) television show was canceled. He claimed The Warrior, which later got it's name changed to Kung-Fu, was his idea and Bruce had been in the running to star in the television series, but David Carradine was given the role.
After the cancellation of The Green Hornet, Lee, like most Asian actors, found roles for Asians to be scarce in Hollywood. Bruce Lee ultimately left the U.S. and returned to Hong Kong where he made a name for himself before returning to the U.S. to make Enter the Dragon (1973) which was released a month after he died at the young age of 33.
Bruce Lee's series was a long time in coming. Warrior began filming in South Africa in October 2018 and the 11 episode series premiers on Cinemax beginning Friday, April 5, 2019.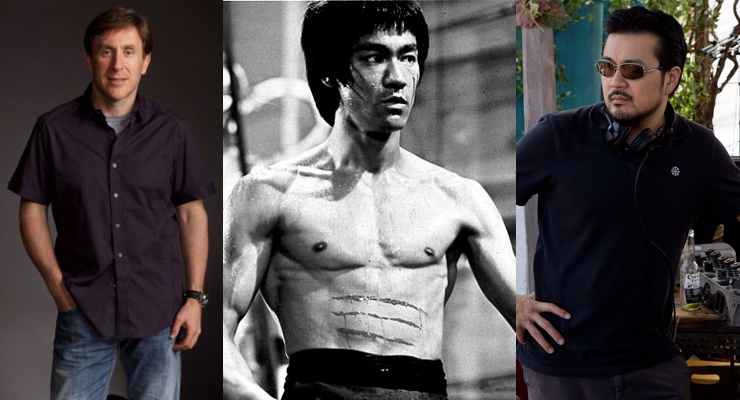 Executive Producer Justin Lin knows the Bruce Lee story well, as he directed Finishing the Game: The Search for a New Bruce Lee (2007) the mockumentary film that chronicles studio executives search for Bruce Lee's replacement so they could complete Bruce Lee's film Game of Death (1978).
Executive Producer Jonathan Tropper grew up watching The Big Apple Movie on television. He began studying Chinese martial arts when he was in 5th or 6th grade and he studied martial arts into adulthood. It was only by chance that he saw Bruce Lee on television for the first time in Way of the Dragon (1972) after having studied martial arts for a few years, but even though he watched The Big Apple Movie faithfully, he never saw another Bruce Lee movie. It wasn't until he was able to rent a video of Enter the Dragon (1973) that he was able to see the man who had become his idol once again. Having finished Banshee, people at Cinemax knew that Jonathan Trooper was a huge fan of Bruce Lee and introduced him to Justin Lin and Shannon Lee and Jonathan was excited to help the two realize Bruce Lee's dream of bringing an authentic Asian experience to the martial arts series he had envisioned.
Bruce Lee's daughter, Shannon Lee, CEO of Bruce Lee Enterprises, is an executive producer of the series along with Jonathan Tropper, via his Tropper Ink Productions banner, and Justin Lin and Danielle Woodrow from Perfect Storm Entertainment.
Warrior (2019) is set against the backdrop of San Francisco's Chinatown in the aftermath of the Civil War (late 1800s), and it tells the story of a young martial arts prodigy named Ah Sahm (Andrew Koji), a Chinese immigrant who speaks almost perfect English as he "had an American Grandfather". Ah Sahm arrives in the City of Lights under mysterious circumstances and soon finds himself caught up in the brutal gang wars, (all of which is gruesomely manifested on screen), in San Francisco's Chinatown. After proving his prowess as a fighter, Sahm becomes a hit man for one of Chinatown's most powerful organized crime families. As he is mentored by the son of the crime family's leader, learning the ins and outs of gang warfare, Al Sahm wins the confidence of brothel madam Ah Toy, eventually revealing to her his true intentions. "Warrior" is based on the writings of martial arts legend Bruce Lee and, unlike the original Kung Fu television series (1972 -1075), Warrior (2019) features a largely Asian cast.
"I've always admired Bruce Lee for his trailblazing efforts opening doors for Asians in entertainment and beyond," Justin Lin said in a statement. "So I was intrigued when [executive producer] Danielle [Woodrow] told me about the urban legend of his never-produced idea for a TV show and suggested we bring it to life. Then, when Shannon [Lee] shared with us her father's writings – rich with Lee's unique philosophies on life, and through a point of view rarely depicted on screen – Danielle and I knew that Perfect Storm [Lin's production company] had to make it."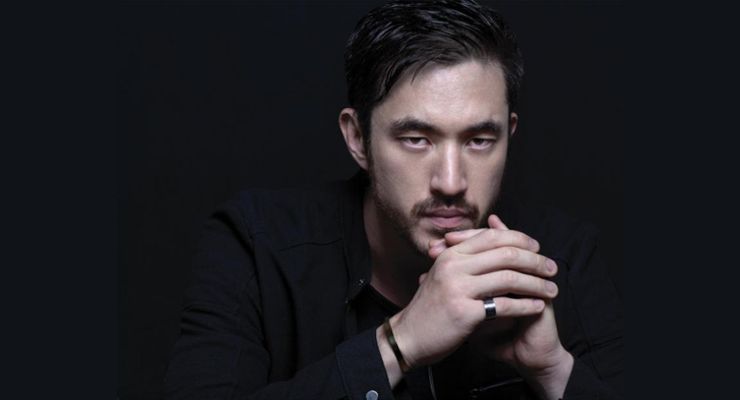 UK actor Andrew Koji stars in the television series as Ah Sahm. His extensive TV and film acting and stunt credits include the Muay Thai flick, FB: Fighting Beat (2017), Justin Lin's Fast & Furious 6 (2013), and he is the voice of Hien in Final Fantasy XIV: Stormblood (2017). He also starred in the martial arts short Deep Pan Fury (2016) where he played Katashi Kimoto, a young Japanese street fighter trying to change his ways.
Also starring in the series will be Jason Tobin, Andrew Koji, Olivia Cheng, Kieran Bew, Dianne Doan, Dean Jagger, Langley Kirkwood, Rich Ting, Joanna Vanderham, Tom Weston-Jones, Hoon Lee, Joe Taslim, Christian McKay, Perry Yung, Arthur Falko and Dustin Nguyen. Martial artist Kieran Tamondong plays the young Ah Sahm.
Brett Chan is the stunt coordinator for the series. Brett sas over 30 years experience in various martial arts. He has a 7th degree Black Belt in Shotokan Karate, and he has trained in Muay Thai, Krav Maga, Kung Fu, Kali, Tae Kwon Do, Kick boxing and is also experienced with various weapons styles.