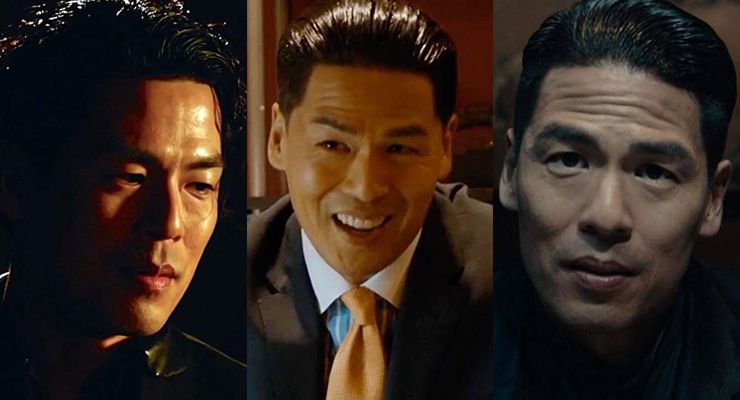 Actor, stuntman and director, Rich Ting, was born in Los Angeles, California and is of Chinese and Japanese descent. Rich played collegiate football at Yale University while earning a B.A, and then went on to achieve a dual J.D./M.B.A. degree. It wasn't long after that Rich switched career paths and went on toe pursue a career in the entertainment industry.
Rich Ting got his first big break as an actor when he was cast in the TV series, Beyond the Break (2009). He began appearing in guest roles on major hit television shows such as NCIS: Los Angeles and Chicago P.D. He traveled between the United States and Asia for several years after being cast for the lead role of Xon Sa Ma in the historic film, Huyen Su Thien Do (2011), commemorating one thousand years of Thang Long – Hanoi. He also had the same role in the television series. He was also in the Korean drama television series Iris (2013). His strong work ethic and die hard determination helped him to land a role in the blockbuster film Lone Survivor (2013) opposite Mark Wahlberg. He is also seen performing martial arts stunts in G.I. Joe: Rise of the Cobra and The Green Hornet. He is a 1st degree Black Belt in Tae Kwon Do.
He has also trained in Jeet Kune Do and Wing Chun and uses these arts in his role the iconic character 'Bolo' in the Cinemax drama series Warrior (2019-Present), a television series inspired by the writings and work of Bruce Lee. He can also be seen in Paramount Network's Waco alongside Michael Shannon and Taylor Kitsch.
In 2019 Rich Ting played 'Captain Iijima', and ambitious and driven young detective in the Japanese Kempeitai, in the 4th season of Amazon's The Man in the High Castle (2015 – ).
In addition to working in film and television, Rich Ting is still active in martial arts.