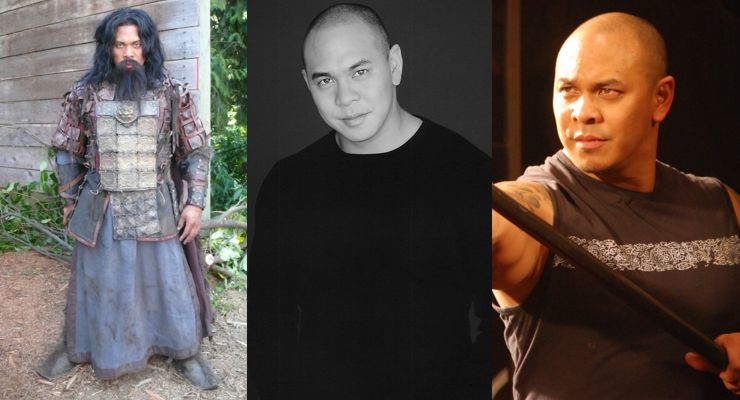 20 year veteran of the film industry, Brett Chan is is a stunt performer, fight choreographer, stunt coordinator and 2nd unit director base out of Vancouver, Canada. He is known for his work on X-Men 2 (2003), Underworld: Rise of the Lycans (2009) and The Last Samurai (2003) as well as on Resident Evil 5: Retribution (2012), Underworld 3: Rise Of The Lycans (2009), The Cabin In The Woods (2011), Nacho Libre (2006), and HOT ROD (2007) to name a few.
Brett Chan has over 30 years experience in the martial arts. He is a 7th degree Black Belt in Shotokan karate, and has also trained in Muay Thai, Krav Maga, Kung Fu, Kali, Tae Kwon Do, Kick boxing and various weapons styles (European, Asian). He has a background in Kinesiology, human kinetics, and is a Personal trainer as well as a Sports Rehab massage therapist.
From Canada, the USA, to New Zealand, Asia, and in several countries in Europe, Brett Chan has traveled throughout the world to perform, stunt coordinate and 2nd unit direct films. This has given him the opportunity to work with some of the most esteemed individuals in the entertainment industries.
In 2007 Brett Chan created HITZ International a collection of professionally trained action specialists, comprised from around the world. The organization includes 2nd Unit Directors, stunt coordinators, stuntmen, fight and wire choreographers and actors. Hitz members can be found in the major motion picture industry, feature films, television, TV series, commercials, video games and websites worldwide including working on films like Ghost In The Shell, Thor, Aquaman, Hacksaw Ridge, and Power Rangers.
Brett Chan was the 2nd unit director and stunt coordinator for director Oshii Mamaru's Garm Wars: The Last Druid, a Japanese anime done in real life. He is also the fight choreographer and stunt coordinator for DARC (2018) and stunt coordinator for Warrior (2019-).
Brett Chan is stunt coordinator and fight choreographer for both Netflix series Marco Polo (2014-) and Marvels Iron Fist (2017). His film credits also include Resident Evil 5: Retribution, Underworld 3: Rise Of The Lycans, Cabin In The Woods, Nacho Libre, and HOT ROD, to name a few. 
Interview With IRON FIST Stunt Coordinator Brett Chan