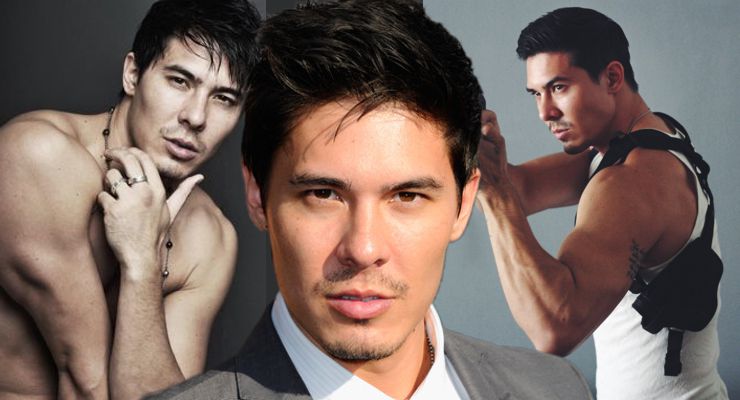 Lewis Tan is a film, television and theatre actor as well as a stunt performer and director. He is known for his work on Pirates of the Caribbean: At World's End (2007), Mortal Kombat X: Generations (2015) and Hawaii Five-0 (2010). He can be seen in CBS's Rush Hour (2016) and he plays the role of Zhou Cheng in Marvels Iron Fist (2017) on Netflix. He played Gaius Chau in AMC's Into the Badlands (2018-2019) and he plays Lu Xin Lee in the Netflix series Wu Assassins (2019-). His many other films include the Marvel's Deadpool 2 (2018), Den of Thieves (2018), Pirates of the Caribbean: Dead Men Tell No Tales (2017) and he was hand picked by Forest Whitaker to play the lead in the film festival winning indie Sacrifice (2015).
Lewis Tan was born on February 4, 1987 in Manchester, England. His mother was fashion model Joanne Cassidy, and his father was national champion martial artist, Philip Tan. When he was two years old his family moved to the Hollywood, California so his father, who was now an action director and famous stunt performer, could work on Tim Burtons, Batman (1989). He has also lived in France, Thailand, Spain and Australia.
Lewis began learning martial arts from his father while at the same time attending theatre school. He received multiple honors in school and as a martial arts competitor he won numerous amateur fights in kickboxing and Muay Thai. Although he is a kung-fu practitioner and has trained in martial arts for more than 17 years, including as an amateur Muay-Thai boxer, Lewis does not look for the typical Asian roles in films.
He gets his good looks from his English model mother and his rugged Asian father. Lewis is defiantly leading man material. He signed with Wilhelmina modeling agency and he was one of the faces for Nivea skin care products in Asia where he did both print and commercial campaigns. He also did many other editorial ads including Diesel, Dolce and Gabanna, Puma and Levi's.
Forest Whitaker hand picked Lewis Tan to play the lead in the indie drama Sacrifice (2015), and this was the beginning Lewis' film career. The film won awards at many film festivals, and then Lewis received world wide attention for his guest role in Marvel's Iron Fist where he played the drunken master Zhou Cheng, the scene he was in was top ten most paused Netflix moments of the year and the scene received a viral campaign with fans asking for him to have a more prominent role.
Lewis Tan is known for performing his own action scenes and got the attention of the show runners Al Gough and Miles Milar of AMC's Into the Badlands, and he was able to secure a lead role in season 3 of the show, led by famous choreographer from "Kill Bill" and "The Matrix" Master Dee Dee. This role in this series and his ability to performing his own fights gained him critical acclaim.
In 2018 Lewis began filming a lead role in Netflix's Asian American action series Wu Assassins along side Kathryn Winnick and Iko Uwais. He plays the flamboyant gangster Lu Xin Lee. The show premiered worldwide in 2019.
Lewis Tan will continue to be a strong voice in the Asian American media as he is an advocate for diversity and original story telling. He is writing and producing his own series along with producer Tucker Tooley.