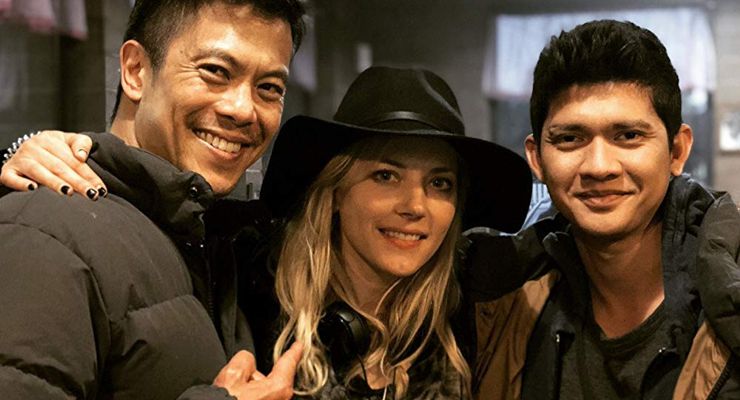 Netflix has an upcoming martial arts series called Wu Assassins (2019) written and executive produced by John Wirth, who is also the showrunner. Wu Assassins is a blend of martial arts, drama, and supernatural elements for a story that centers on Kai Jin (Iko Uwais), a man who becomes the latest and last Wu Assassin chosen to round up the powers of an ancient triad and restore balance in San Francisco's Chinatown.
Iko Uwais is also a producer, lead martial arts, fight choreographer, and stunt coordinator.

Li Jun Li (The Exorcist) will play Jenny Wah, who appears to be a confident young businesswoman with an MBA. However, under the surface she is ambitious, with a darker nature, and the need to overcompensate.
Also starring in the series Wu Assassins (2019) are Katheryn Winnick (Vikings), Lewis Tan (Into the Badlands), Sons of Anarchy alum Tommy Flanagan, Tzi Ma (Meditation Park), Byron Mann (The Expanse), Lawrence Kao (The Walking Dead), Celia Au (Lodge 49), and Mark Dacascos.
Wu Assassins (2019) comes from Tony Krantz of Flame Ventures (24), John Wirth (Terminator: The Sarah Connor Chronicles; Falling Skies) and Nomadic Pictures (Fargo, Hell on Wheels).