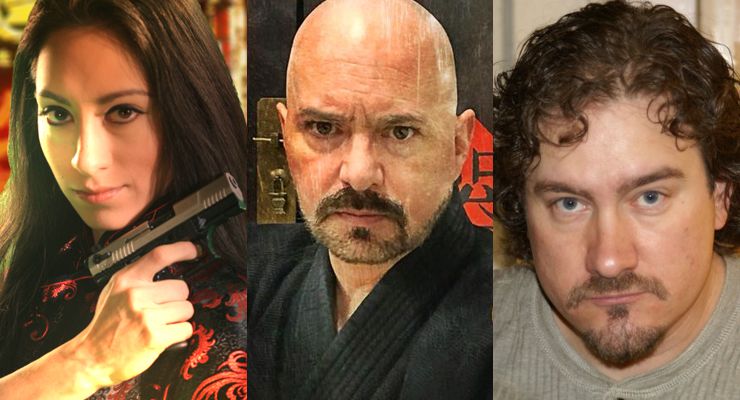 Update: Awesome news, Shadow War is soon to be made into a full feature film!!! We will keep you updated as news come out.

Fusion Factory Films, LLC is proud to officially announce that the upcoming web series THE SHADOW WAR is in production and will shoot in Colorado and California. This project is from the mind of Writer, Director, and Man of Action, Mark Steven Grove (Star Raiders) and will be in the spirit of the Netflix Street Superhero series combined with elements of the gritty violence seen in films like John Wick and Atomic Blonde.
The series will follow the exploits of a Ninja vigilante and a female super spy who use their elite skills to fight evil in a city plagued with crime and corruption. Fate intervenes and they find themselves up against a nemesis from the Ninja's past who has ties to a mass scale terrorist plot. The Ninja must do as his code demands. Fight from the shadows. Protect the innocent. Vanish.
What makes this series unique is that it has the talents of two of Hollywood's best stunt/fight coordinators Rick Avery (Dark Knight, Captain America) and James Lew (Luke Cage, Big Trouble in Little China) as part of the team. Both of these amazing artists will be will be joining with Mark Steven Grove and Sara N. Salazar to direct, coordinate, and perform in THE SHADOW WAR.
THE SHADOW WAR series stars Sara N. Salazar as Jade, Mark Steven Grove as Locke Kincaid, and Will Beckingham as Grant.
Learn more about Mark Steven Grove's Rocky Mountain Stunts on the Martial Arts & Action Entertainment Directory by clicking on the image on the left. Rocky Mountain Stunts provides expert stunt coordinators and fight choreographers, stunt performers and set construction, prop creation, prosthetic makeup, and environmental effects.