Steven Lambert is a martial artist, American actor and stuntman known for his work on Titanic (1997), Indiana Jones and the Last Crusade (1989) and Ocean's Eleven (2001). He is also the author of the book Steven Lambert: From the Streets of Brooklyn To the Halls of Hollywood.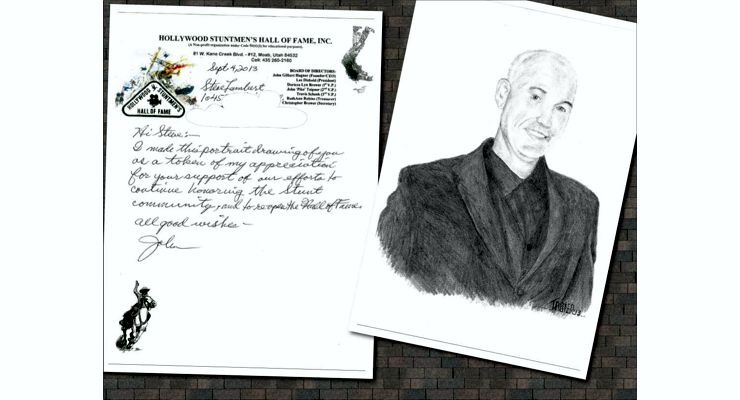 Steven Lambert was born in Brooklyn, New York on October 28, 1954. He is the second of four children born to a housewife mother and a restaurant owner father. A second generation American, his grandparents emigrated from Russia to Ellis Island. He began studying the fundamentals of Shotokan and Tae Kwon Do at the age of 9. In the sixth grade he received the John F. Kennedy Award for Physical Fitness. At 13, his parents took him to his grandparents in Chatsworth, California while they returned to New York to prepare to move to California a few months later. Blindsided by the move and in unfamiliar surroundings, he became directionless. He found a martial arts school so he could continue his Shotokan training for two more years, and then the school closed. By chance, he stumbled upon a Sil Lum Kung Fu Five Animal style Northern and Southern systems school, which later became the White Lotus system. The discovery of the school, and Kung Fu itself, became a life changing experience for Steven, and King Fu immediately became his passion, giving him focus and direction. Lambert soon reached the Master level along with expertise in Praying Mantis, Sticky Hands and several other styles.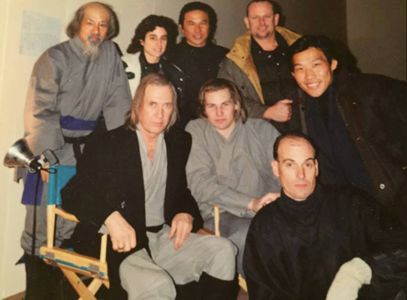 At age 19, he competed in his last tournament as Hollywood had come knocking and he answered the door. He was discovered by casting agents after he took second in Weapons, Hand Forms, and Fighting divisions at a tournament. They asked simply, "How would you like to fight Chuck Norris?" Uncertain at first, he promptly changed his mind when he was offered $500 under the table for the opportunity. Since then Lambert, as a stuntman, has amassed 35 years of experience with a resume every martial artist dreams about. He has worked on some of the biggest films and with the some of the finest talent both in front of, and behind, the camera.
Steven Lambert has done stunts, choreographed, or coordinated countless movies including: American Ninja, Revenge of the Ninja, Always, Indiana Jones and the Last Crusade, Dragon: The Bruce Lee Story, Remo Williams: The Adventure Begins, Casino, The Ocean's 11 Trilogy, Total Recall, Titanic, and most recently, White House Down.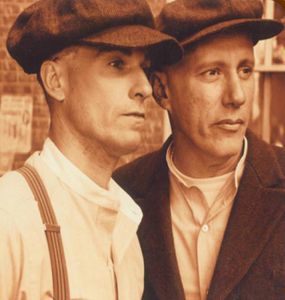 He has worked as James Woods' stunt double for the past 25 years and has also worked along side icons such as Arnold Schwarzenegger, Sylvester Stallone, Al Pacino, Harrison Ford, Sharon Stone, Richard Dreyfuss, Julia Roberts, and Jack Nicholson; martial arts legends including: Chuck Norris, Jean Claude Van Damme, Brandon Lee, David Carradine, Sho Kosugi, Michael Dudikoff, Steven Segal, and Jet Li; and directors including: Sam Firstenberg, James Cameron, Roland Emmerich, Paul Verhoeven, Richard Donner, Philip Noyce, Steven Soderbergh, Martin Scorsese and Steven Spielberg.
His work has garnered him with two Stunt Awards: one for Best High Work in Remo Williams: The Adventure Begins, the other for Best Fight Sequence. He was inducted into the Stuntman's Hall of Fame in 1986, and was a member of the Stuntman's Association for 33 years. He had the honor of appearing in the very first issue of Premiere magazine as well as appearances in American Cinematographer magazine, Inside Kung Fu and Karate Illustrated. Lambert also holds the distinction of the first stuntman to ever perform on the Statue of Liberty, only a stone's throw away from where his grandparents had first landed on Ellis Island two generations before in search of the American Dream. In looking back on his life and career, he paraphrases an old Chinese proverb,
You never know the direction of the path and where it's going to lead you.

Steven Lambert: From the Streets of Brooklyn To the Halls of Hollywood