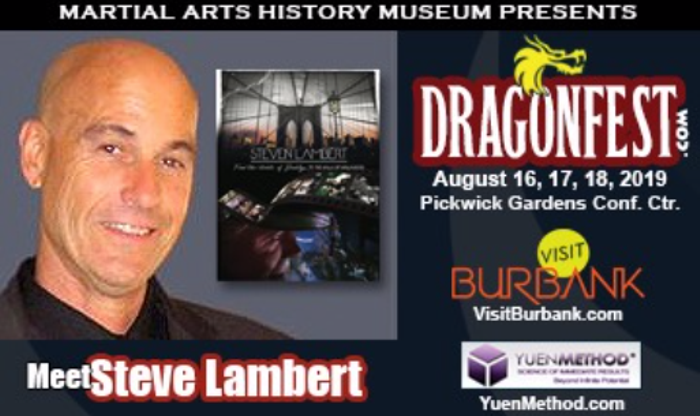 Hold on to your life and listen to Steven's as he shares his life story in his new book Steven Lambert: From the Streets of Brooklyn To the Halls of Hollywood. This book takes you on a journey like no other. Steven paints you pictures of what it was like to come of age in the early 1950's in Brooklyn, New York, including kid gangs, the Mafia, and a few games of skelly and stickball. Well, he was just a kid. Let Steven Lambert show you how he stumbled into martial arts without knowing the life lessons and skills he would eventually learn from his master and from the art itself.
Let him take you into the halls of Hollywood where he will share his experiences with famous actors, producers and directors. He will take you on a roller coaster ride of emotion as he shares with you about working as an action actor and stuntman. Experience shock, surprise, laughter and joy and watch the black and white lines of Steven's life fade to gray.
There is knowledge to be gained from the experiences shared by Steven in his book. Secrets are revealed and inspiring stories are told. We recommend that you BUCKLE UP as you take to the streets of Brooklyn and then to the halls of Hollywood, peering through the eyes of this punk kid from Brooklyn who saw life as one great adventure.
You can purchase Steven Lambert: From The Streets Of Brooklyn To The Halls Of Hollywood on Amazon.com.

About Steven Lambert
Steven Lambert is a martial artist, American actor, stuntman and stunt coordinator known for his work on Titanic (1997), Indiana Jones and the Last Crusade (1989), Ocean's Eleven (2001) and in many martial arts movies including Best of the Best II (1993), American Ninja (1985) Revenge of the Ninja (1983) and many others.