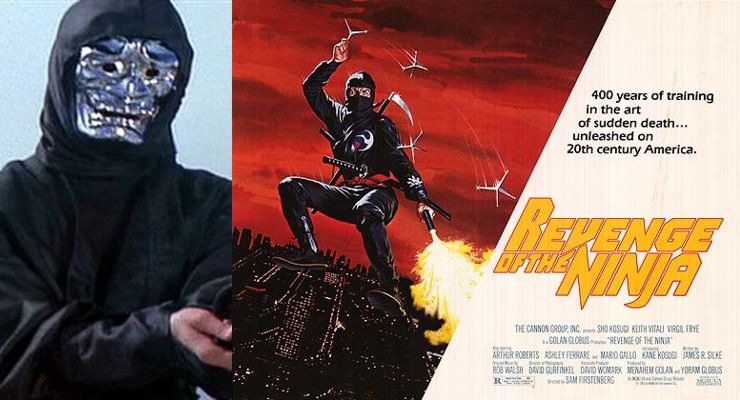 Revenge of the Ninja (1983) is an action film directed by Sam Firstenberg and starring Sho Kosugi as Cho Osaki, the Ninja and Keith Vitali as a local martial arts expert who trains police officers. Revenge of the Ninja (1983) is the middle movie in a trilogy which includes Enter the Ninja (1981) and ending with Ninja III: The Domination (1984). The stories that make up the trilogy are not related but the final scene is truly a fight between good and evil.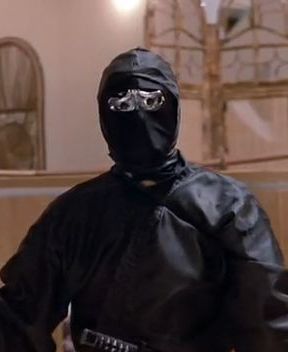 After his family is killed in Japan by other ninjas, Cho, his mother, and his son, Kane (Kane Kosugi), come to America to start a new life, one that does not include his practices as a ninja. He opens a doll shop in California with a business friend and is unwittingly importing heroin in the dolls. When he finds out all hell breaks loose and he must once again use his skills to save the ones he loves.
Movie Recollections
From Steven Lambert, Stunt Coordinator and Stunt Double
The week before we began filming Revenge of the Ninja (1983), wardrobe had Sho Kosugi and I trying on different ninja costumes to see which ones we were going to wear. Sho and I were having a conversation and he mentioned that he heard I was doubling him. I  told him I was. He said, "but you are smaller than me". I told him it doesn't matter because I am going to act taller and you need to act smaller. He was very confused. Sho Kosugi did not understand American humor at that time. Good friends and much respect.
Revenge of the Ninja (1983) Call Sheet Auction
Steven Lambert is the Action and Stunt Coordinator for Revenge of the Ninja (1983) and he is auctioning off the only Call Sheet (a daily schedule of filming for a movie or television show) left from the film. Money raised will benefit the Martial Arts History Museum in Burbank, California. Bidding starts at $150.00. Please submit your bid using the form below.
[contact-form to="info@martialartsenterprises.com" subject="Revenge of the Ninja (1983) Call Sheet Bid"][contact-field label="Full Name" type="name" required="1″][contact-field label="Email" type="email" required="1″][contact-field label="Bid Amount" type="text" required="1″][/contact-form]
Director: Sam Firstenberg
Writer: James R. Silke (screenplay)
Stars: Sho Kosugi, Keith Vitali, Virgil Frye. Kane Kosugi
Steven Lambert – stunt coordinator and stunt double (as Steve Lambert)
Frank L. Bare II – stunts
Don Shanks – assistant stunt coordinator / stunts