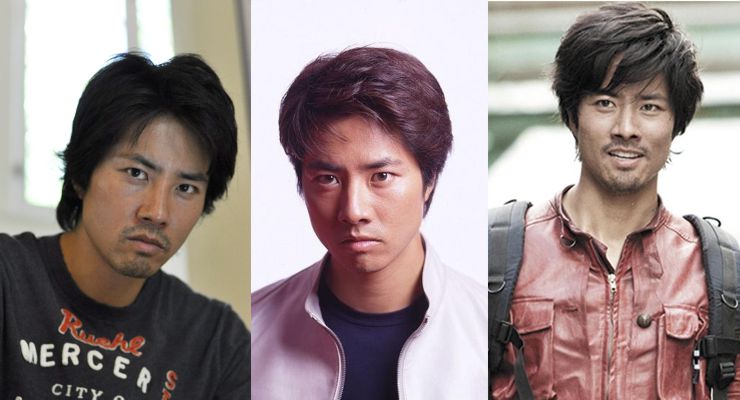 Kane Kosugi was born Kane Takeshi Kosugi in Los Angeles, California on October 11, 1974. He is an American martial artist and martial arts actor of direct Japanese and Chinese descent. He is the son of martial arts film star Sho Kosugi.
Kane Kosugi began his martial arts training when he was only one and a half years old and he has an extensive martial arts background in wushu, ninjutsu, taekwondo, karate, judo and in kendo. He moved to Japan at 18 and did numerous movies and TV shows which helped him to become one of Japan's most popular and recognized talents.
Beginning in 1983, Kane Kosugi has appeared as a voice actor for video games, stunt actor in movies, and character actor in both English-language and Japanese-language films. In his first movie, Revenge of the Ninja, he played the son of his real life father, Sho Kosugi. He used his real name in the movie. He has starred with his father in other movies as well. His intention was to follow in his father's footsteps, and therefore he used his martial arts training and continued you train to become a martial arts actor.
Kane Kosugi made his Japanese acting debut in the 1993 television series Ryūkyū no Kaze or Dragon Spirit, the 31st entry in NHK's (Japan Broadcasting Corporation) long-running taiga drama series. Kane Kosugi followed this up with his first lead role in the two-part Toei V-Cinema movies Za Kakuto Oh (The Fighting King) and Za Kakuto Oh 2 (The Fighting King 2) which were both directed by his father, Sho Kosugi. Next he worked in the 1994 television series Ninja Sentai Kakuranger, an installment in Toei Company's Super Sentai franchise. Kane Kosugi was the only American-born cast member of Kakuranger and his character (Jiraiya) spoke almost exclusively in English during his first few episodes.
Kane Kosugi was seen regularly on the NHK children's weekday exercise show Karada de Asobo, which ran through March 2010. He also does commercial spots for vitamin drinks and regularly appears on a physical challenge show called Kinniku Oukoku, formerly known as Kinniku Banzuke. In 2007 he worked in the Hollywood action-thriller, War, with Jason Statham and Jet Li in playing an unnamed Yakuza member. In 2013 Kane played Nakabara in Ninja: Shadow of a Tear and in 2014 he played Kane in Zero Tolerance.