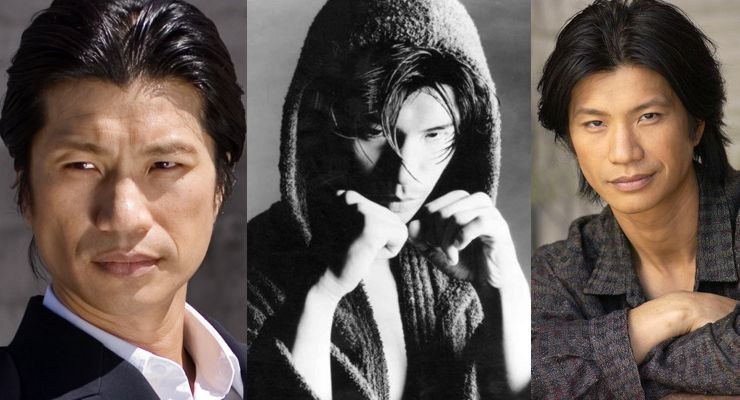 Dustin Nguyen (pronounced "win") was born on September 17, 1962 in Saigon, South Vietnam. He is a Vietnamese-American actor, director, writer and martial artist. He is best known for his roles as Harry Truman Ioki on 21 Jump Street (1987-1990), Chief William Shan in SeaQuest 2032 (1993), Johnny Loh on V.I.P.(1999-2002) as well as feature films  like Man With The Iron Fists 2 (2015), The Rebel (2007), Finishing The Game: The Search For the New Bruce Lee (2007) with director Justin Lin, Diu Dang (2014) or Gentle, and the critically acclaimed film Little Fish (2005) opposite Academy Award-winner Cate Blanchett.
Dustin Nguyen's father was a top film and stage actor in Vietnam who was forced to leave the country with his family at a moments notice when the North Vietnamese took over the country and Saigon fell in 1975. The Nguyen family was the first Vietnamese family to settle in St. Louis, Missouri. While in junior high school, Nguyen found "personal excellence" through the study of martial arts, which he describes as "the first awakening of my soul". After graduating from high school, Dustin moved to Southern California to attend Orange Coast College and, at the suggestion of a friend, took an acting class – or as he describes it "the second awakening of my soul". The rest, as he puts it, "was a series of fateful events".
Dustin Nguyen landed the starring role in the Little Fish (2005), opposite Academy Award-winner Cate Blanchett. The film also starred Hugo Weaving, Sam Neill and Martin Henderson. Dustin Nguyen starred in Justin Lin's Finishing the Game: The Search for a New Bruce Lee (2007), which had its world premiere at the Sundance Film Festival. In this 1970s comedy, Nguyen played an out-of-work actor, who is in the midst of a casting call to replace the freshly deceased Bruce Lee in his unfinished "Game Of Death". Nguyen also starred in his first villain role in The Rebel (2007), a French-Vietnamese 1920s period action-drama, as well as a romantic lead in Sai Gon nhat thuc or "Saigon Eclipse" (2007), a modern day love-story set in Saigon, Vietnam. These two films mark the first time Dustin Nguyen returned to Vietnam after 32 years.
In earlier years, Dustin Nguyen found success in feature films. He landed a pivotal role in Warner Bros.' Heaven & Earth (1993), which was directed by Oliver Stone. This was followed by the action-drama No Escape No Return (1993). In addition, he also starred in the independent romantic-comedy Hundred Percent (1998).
Dustin Nguyen made his professional debut on a special two-hour Magnum, P.I. (1980), where he played a young Cambodian freedom fighter. He then went on to play "Suki" on General Hospital (1963). His breakthrough role, however, came when he was cast as "Det. Harry Ioki" in Fox network's flagship show, 21 Jump Street (1987), where he starred for four seasons. It was here that Dustin Nguyen became the first prime-time Asian heartthrob.
Dustin Nguyen loves to ride his Ducati motorcycle and practicing his Muay Thai kick-boxing. When not out navigating hairpin turns on his bike, Nguyen spends his spare time practicing several styles of martial arts. In addition to Muay Thai, he also trains in Tae Kwon Do, the Filipino-based styles of Kali and Escrima and the art he loves, Bruce Lee's Jeet Kune Do.
Dustin Nguyen was largely unknown for his martial arts expertise until he starred in the Levi Jeans' European "Hero" campaign, which allowed him to showcase his martial arts skill. The campaign was uniquely ground-breaking in that it was the first time Levi's had used an Asian lead. For Dustin Nguyen, it offered the first opportunity to apply his love for the martial arts along with his dramatic training as he collaborated with director Jonathan Glazer (Sexy Beast (2000), Birth (2004)) on the fight choreography.