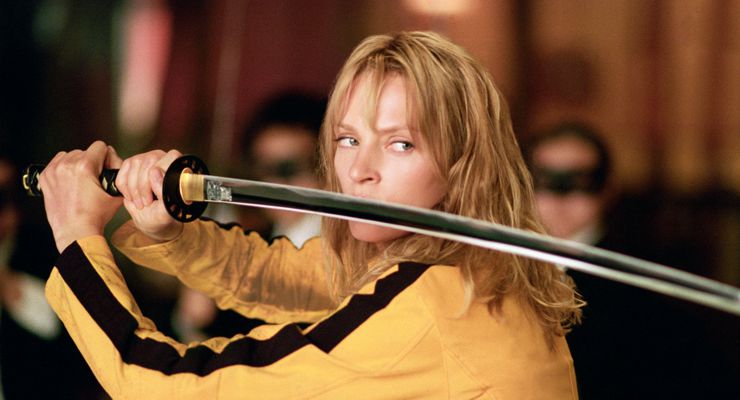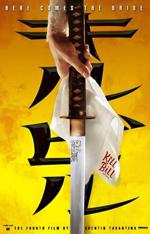 Kill Bill (2003) is the fourth film by writer-director Quentin Tarantino. It stars Uma Thurman as The Bride. Originally conceived as one film, it was released in two separate 'volumes' (in late 2003 and early 2004) due to its running time of approximately four hours. The movie is an epic-length revenge drama, with homages to earlier film genres, such as Hong Kong martial arts movies, Japanese Chanbara films, exploitation films and Italian spaghetti westerns; an extensive use of popular music and pop culture references; and anesthetization of violence. Filming took place in California, Texas, Beijing, Hong Kong, Tokyo, and Mexico.
Director: Quentin Tarantino
Writers: Quentin Tarantino
Stars: Uma Thurman, David Carradine and Daryl Hannah
Kill Bill: Vol. 2 (2004)
In Quentin Tarantino second Kill Bill film, Kill Bill: Volume 2 (2004), The Bride (Uma Thurman) continues her quest of vengeance against her former boss and lover Bill (David Carradine), the reclusive bouncer Budd, (Michael Madsen) and the treacherous, one-eyed Elle (Daryl Hannah).
Director: Quentin Tarantino
Writers: Quentin Tarantino, Quentin Tarantino (character The Bride) (as Q)
Stars: Uma Thurman, David Carradine, Michael Madsen, Daryl Hannah