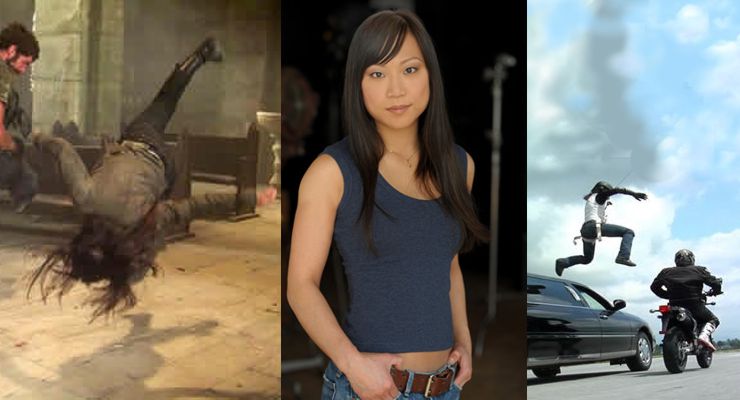 Kimberly Chiang is a martial artist and stunt performer. She is known for her work on Stargate SG-1 (1997), I, Robot (2004), X-Men: The Last Stand (2006), The Tournament (2009), Dragonball: Evolution (2009) and Pacific Rim (2013), Godzilla (2014), Star Trek: Beyond (2016)
Kimberly Chiang has taught Taekwon Do as Head Instructor for over 10 years. She is a 3rd Degree ITF Black Belt and a 1st Degree WTF Black Belt. She has studied Karate, Boxing and Weapons and she is a Film Fighting Specialist. She is well known for her ability to train actors to become better action fighters.
Kimberly Chiang is a World Champion martial artist and won the Bronze Medal in the Pan American Games in 1996. She was the NBL North American Conference Champion (1994-1999)
and she won the B.C. Sports Hall of Fame: Jack Farley Sports Scholarship in 1998.
Kimberly Chiang has doubled for Kristin Kreuk, Kelly Hu, Jamie Chung, Natassia Malthe, Steph Song, Maggie Q, Mizuo Peck, and Kirsten Prout.