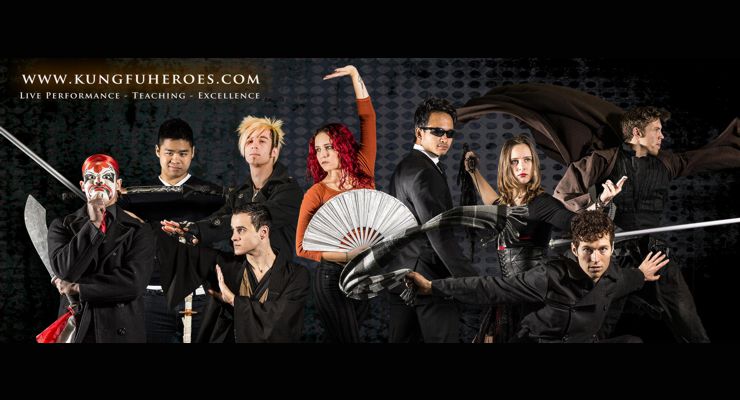 In 2010 Chinese Martial Arts brought the KUNG FU HEROES together, to awaken your body, mind, spirit, and global consciousness.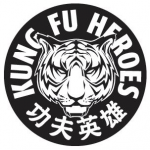 The Kung Fu Heroes are an International Action Team that specialize in out of the box choreography, which blurs the line of reality and fiction, perfect for a live adaptation of an anime or novel. The team has been featured on television, film and stage for the likes of Tina Turner, Jackie Chan, King Abdulaziz of Saudi Arabia, and more. So if you have a vision but don't think it can be done, you should probably ask us first.
In 2012, KungFu Heroes were headliners at the 50th anniversary Renaissance Pleasure Fair in Irwindale and are currently slated to choreograph and stunt in "Shivers" a film by Continuum Pictures. In 2011, the team documented and engaged in their first European Tour, taught an extension program on Eastern Philosophy with Colorado Mesa University in Telluride, Colorado, worked together with the dance troupe, Ballet Magique to blend magic, ballet and martial arts into their performance, headed the action in Arshad Aslam's debut music video "Red Alert", created a stage adaptation for the novel "Last Princess and the Cup of Immortality" and performed as headliner's during the Center for World Cultures Summer Festival in Saudi Arabia. In 2010, the Kung Fu Heroes assembled and were finalist on NBC's hit show America's Got Talent.
Their mission is to unite like-minded individuals seeking to become "Heroes" and positive role models in their local and worldwide communities. Beyond martial arts, religion, race, cultural or national boundaries, the team believes we all hold the power within ourselves to be someone's inspiration, someone's idol and someone's hero. So whether it's work for stage, screen or charity if you have a vision but don't think it can be done, you should probably ask "The Kung Fu Heroes." Our Services include:
Culture Showcases
Workshops & Seminars
Lion & Dragon Dance
Action Choreography
Live Entertainment
And More . . .