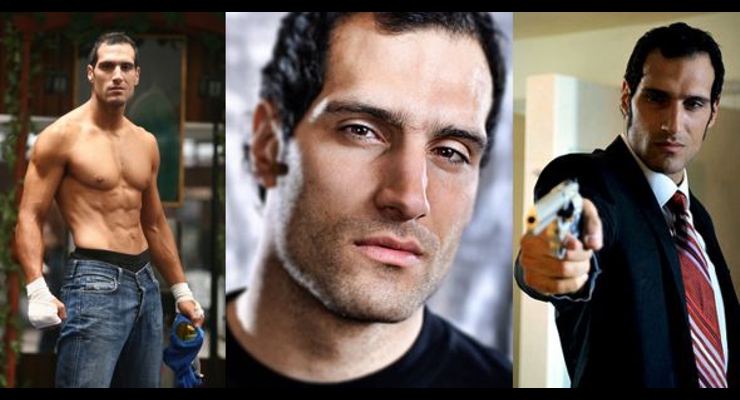 Marko Zaror was born on June 10, 1978 in Santiago, Chile. He is a Chilean martial arts action star and fight choreographer who currently lives between Los Angeles, California and Santiago, Chile.
His career began as a young boy with a passion for martial arts and fighting, inspired by Bruce Lee, Jackie Chan and Jean Claude Van Damme. Marko Zaror started training in martial arts when he was only six years old. The martial arts he studied are taekwondo and kickboxing.
Marko moved to Mexico and quickly found success in modeling by doing fashion shows and print work for major brands. Despite this success, he never lost his passion for martial arts. In Zaror's early career, he starred in Spanish language action films including Hard as Nails and Into the Flames. He landed his big break in 2003 where he acted as stuntman and martial arts double for Dwayne Johnson, aka The Rock, in the film The Rundown. Zaror then gained international notoriety as lead in indie action favorites Kitro, Mirageman, and Mandrill.
More recently, Zaror was cast to play Zaror, in Robert Rodriguez's sequel, Machete Kills.
Marko Zaror appeared in several Spanish language action films, including Chinango and Kiltro. In The Rundown (2003), Marko Zaror acted as stuntman for Dwayne "The Rock" Johnson. He played bloodthirsty Colombian prisoner and fighter Raul "Dolor" Quinones in the film Undisputed 3: Redemption (2010), which was Marko Zaror's first U.S. American film and the first time he spoke English in a film. Marko was nominated for best villain for this performance and it was Undisputed 3 that helped him earn fans worldwide for both his martial arts skills and acting ability. In Machete Kills (2013), Marko Zaror plays an associate of the main villain Luther Voz, played by Mel Gibson. The name Zaror was used as the name of his character.
Since then, Marko has developed a promising career with several performances in series and movies that include the television series From Dusk Till Dawn (2016) where he played the epic character, Zolo and The Defenders (2017). He played another villain along side Scott Adkins in Savage Dog (2017) and is seen in Robert Rodriguez and James Cameron's Alita: Battle Angel (2018).
Filmography
Machete Kills (2013)
Undisputed 3 (2010)
Mandrill (2009)
Mirageman (2007)
Chinango (2007)
Kiltro (2006)
Into the Flames (2002)
Hard As Nails (2001)
Juan Camaney en Acapulco (1998)