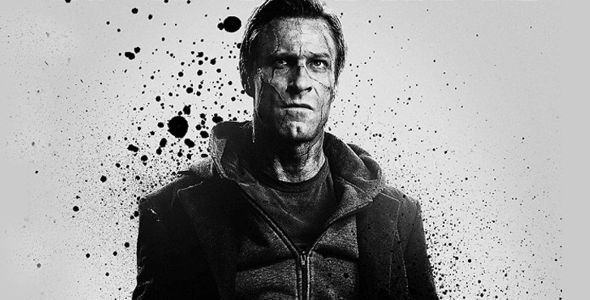 Dr. Victor Frankenstein's creature, Adam, still walks the earth 200 years after his shocking creation, but when he finds himself in the middle of a war over the fate of humanity, Adam discovers he holds the key that could destroy humankind. From the co-writer of the hit supernatural saga, Underworld, comes the action thriller I FRANKENSTEIN, written for the screen and directed by Stuart Beattie, screen story by Kevin Grevioux and Stuart Beattie, based on the Darkstorm Studios graphic novel "I Frankenstein" created by Kevin Grevioux. The story is brought to life by a cast that includes Aaron Eckhart, Bill Nighy, Yvonne Strahovski, Miranda Otto, Jai Courtney, and Aden Young as Victor Frankenstein.
Director: Stuart Beattie
Writers: Stuart Beattie (screenplay), Kevin Grevioux
Stars: Aaron Eckhart, Bill Nighy, Miranda Otto
Release Date: January 24, 2014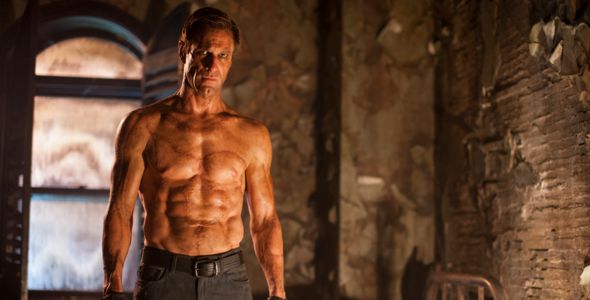 Eckhart Gets Physical for Frankenstein
Character chameleon Aaron Eckhart transforms himself into a demonic ass-kicking machine in "I, Frankenstein," out January 24. While the Golden Globe-nominated actor is no stranger to comic book characters, having played Two-Face in "The Dark Knight," his role as Dr. Frankenstein's terrifyingly tough creation Adam required a new level of physical fitness from the Hollywood star.
Eckhart jumped into an intense six-month-long martial arts training program overseen by the married fight choreographer duo of Diana Lee Inosanto and Ron Balicki, a former MMA fighter who has trained military and paramilitary organizations.
We talked to Eckhart about his transformation and training, much of which centered on Escrima, Arnis, and Kali — Filipino martial arts that incorporate stick fighting.
I Frankenstein: Stuart Beattie Interview – Comic-Con 2013
Comic-Con 2013: Stuart Beattie on I, Frankenstein
Writer/director Stuart Beattie explains why his version of Frankenstein is more badass than the rest.
Stuart Beattie has had his hand in a lot of fanboy franchises. He wrote the first G.I. Joe movie, the first Pirates of the Caribbean and even a spec script for the Halo movie that still hasn't gotten made. This year he's at Comic-Con with I, Frankenstein, a modern day supernatural action movie starring Aaron Eckhart as Victor Frankenstein's monster. It's the second movie he directed, after Tomorrow, When the War Began. We sat down with Beattie to discuss I, Frankenstein, his franchise work and potential sequels.