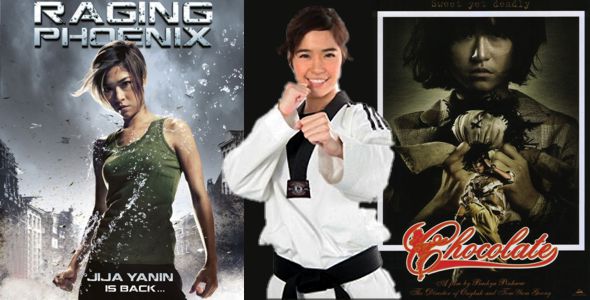 Martial artist and actress Yanin "Jeeja" (pronounced "ChiCha") Vismitananda known as  Jeeja Yanin was born on March 31, 1984 in Bangkok, Thailand. She is Thai mixed with a little English and Burmese ancestry. She is a 3rd degree Black Belt in Taekwondo, which she has practice since she was 11 years old. She has also studied Muay Thai and Thai Boxing which she used for her role as Zen in the movie Chocolate (2008). She plays Deu in Raging Phoenix (2009) and co-stars with Tony Jaa as Ping Ping in Protector 2 (2013).  She also had roles in Never Back Down: No Surrender  (2016) and Hard Target 2 (2016).
On August 29, 2012, Yanin revealed that she was five months pregnant and was engaged to Adrian Robert Bowden, a co-director in one of her films and the younger brother of the Thai singer Pamela Bowden. She suspended her film work for a few years and her son, Jayden Bowden Vismitananda was born January 22, 2013. She returned to film and television work in 2015.
When Jeeja Yanin is not working, she likes watching martial arts action films as she is a big fan of action stars Jackie Chan, Tony Jaa, Jet Li and Bruce Lee.