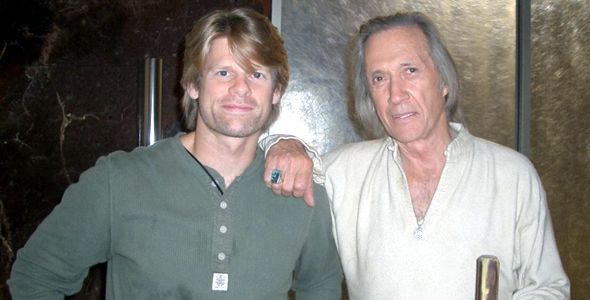 I am pleased to introduce you to David Morizot; stuntman, stunt coordinator, martial artist.
You may not be familiar with his name, and he does a great job at being one of those action-actors that blend into the scene…but you can't miss his talents and we've all watched his work over the years.
On what, you might ask?
Here's a short list; Morizot was the Fight Coordinator for all five seasons of both "ALIAS," starring Jennifer Garner, and "CHUCK," starring Zachary Levi. He also coordinated fights and action on "Buffy the Vampire Slayer," "Walking Tall," "Season of the Witch," "The Last Airbender," and most recently "Let's Be Cops" starring James D'Arcy, Jake Johnson and Damon Wayans, Jr. You've also seen him stunt double for Stephen Baldwin, Martin Henderson, and Zach Galifianakis.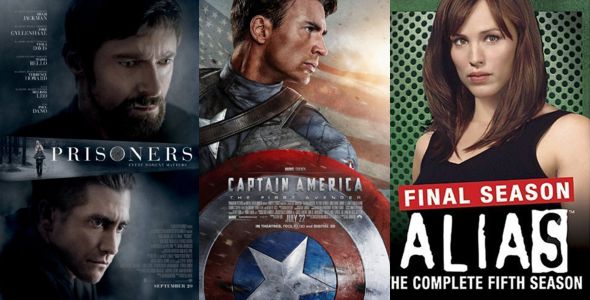 Let's start at the beginning of David's martial arts training, which actually came years before he actually knew it. Young Morizot was to become the very lucky recipient of his grandfather's judo teachings, David's grandfather, a major influence and mentor in young Morizot's life, was a Judoka; a Black Belt in Judo, who unselfishly instilled in David words of wisdom, patience and humility, and of course, the fire to learn martial arts.
Now, am I the only one who sees something like 'Life Imitating Art,' or the other way around? I mean, don't you think that this is a little "Master Po and Kwai Chang Caine?"
Morizot's introduction to martial arts came early on from his grandfather, who instilled in him that no matter where you're training or with whom you're training, you get a sense of "family."
His grandfather would also tell him that martial arts were about "making the inside bigger than the outside."
Great words to live by.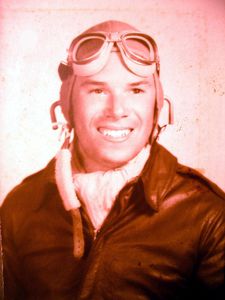 Originally from Florida, David moved around the country as a child so school friends came and went fairly quickly. He came to find that the local dojos had everything that he needed. They provided social interactions, a learning about people and life as well as martial arts. A safe place where you could share your skills and learn new ones. A place that was full of friends and knowledge and of all the wisdom that his grandfather shared. While David's mother, an artist, a writer, and a concert musician, as well as being an educator, would encourage her boys to, explore, read and be creative.
Young David absorbed everything that he could from the books he read, his mom's creative energy, and from his grandfather, who would teach young Morizot different throws, sweeps, and holds as they would toss each other around the house. And in turn, David and his brother would practice these moves on each other.
Morizot started his martial arts training in Traditional Tae Kwon Do under Sabumnim and former Green Beret, Bob Blankenship, a direct student of Grandmaster Haeng Ung Lee. David also studied under Grandmaster Rhuel Luttrell, a student of James Wing Woo, who teaches a mixture of Karate, Kenpo, Jiu Jitsu, Kung Fu and Judo.
After moving to Los Angeles in the mid 90s David began training in Northern Eagle Claw Kung Fu and Wu Style Tai Chi Chuan under Master Kenneth Edwards, a direct student of Grandmaster Leung Shum.
Morizot has advanced through the ranks and has full instructor credentials in each of these arts. And still today, his love of learning and desire to improve continues. David has searched out such various arts as Filipino stick fighting, and sword work. And I'm betting it isn't going to stop there.
Like so many of us growing up watching movies and television with the likes of Bruce Lee, Chuck Norris, Jackie Chan, Samo Hung, Karen Shepherd, Cynthia Rothrock, Joe Lewis, Jim Kelly, David Carradine, we could not help but be intoxicated with the beauty, the movement, the impact, the charisma of these larger than life heroes and the stories that they told; the life lessons that were woven into each story about the meaning and ethics of martial arts. These actors not only portrayed their physical prowess on screen, they also showed us the mental, ethical and spiritual side of what the martial arts mean.
David was swept up in all those "Chop-Saki" movies that we all came to love. He wanted to learn everything that he could about martial arts. And when the bug caught him, there was no turning back.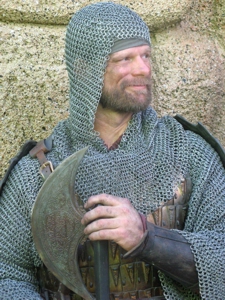 On watching the martial arts action stars growing up, Morizot says, "Man, I couldn't wait to see them as often as I could. It was something special, back then, to be able to see the martial arts being played out on the big screen or television. If I saw a martial arts scene or move in a movie, I would immediately "re-create" it and play the hero as he was fighting off the bad guys… ultimately making too much noise or knocking something over and having to face the "Wrath of Mom-Fu" which usually meant being grounded from karate flicks for a while. When I was in high school, "Kung Fu Theater" would come on at 11:00 pm on Saturday night, and I would rush my date home just so I could get back in time to watch. It's not like these days when you can call up any film or video from the web and watch at any time… I mean, this was almost "sacred time" for me, I had to get my kung fu fix or I was lost until the next week! Even if I didn't like the film, I could find things that I did like and think about how it could have been represented better.
David and his brother were voracious readers, zeroing in on the writings of adventure books by J.R.R. Tolkien, C.S. Lewis and H.G. Wells, giving the boys borderless fantasy worlds of dragons, wizards, space ships and explorers. David's mom would also enroll her boys into theatre programs, such as the Children's Program at The Alley Theatre in downtown Houston, Texas, where David developed a love for the stage.
After receiving his undergraduate degree in Speech and Theatre, David moved to Dallas, Texas, and met some local stunt people. David had already been training in martial arts and had also learned some basic tumbling. He recognized that he had really good body control and physicality, which added to his performing arsenal. It didn't take Morizot long to "get the hang" of the different stunt skills that the locals were working, such as picture fighting, fire burns, high falls and some car work.
Not long after that David learned that Universal Studios, Florida, theme park was having auditions for an opening in their new "Wild West Stunt Show."
It was actually a "callback audition," which is where actors have already made it through the first audition cut. So David, in all his youthful confidence, crashed the call back audition, and landed a spot on the stunt team.
While he was still in Orlando, David opened two other stunt/acting related stage shows, got his feet wet in some television and film work that was happening in Florida during the early 90s which led him to a very fateful meeting with martial artist, stunt coordinator and now lifelong friend, John Medlen, who urged David to make the move to Los Angeles. And he hasn't missed a beat!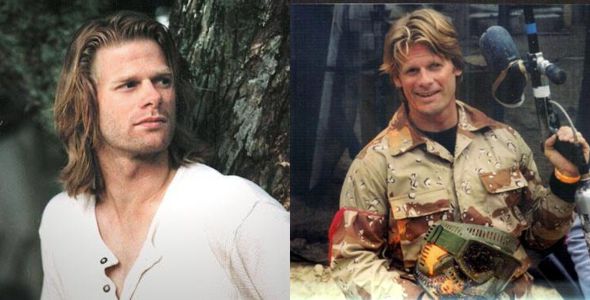 Morizot is now a proud member as well as a past president of the International Stunt Association located in Los Angeles. David spent years as a "trooper," as he put it, learning his trade as a stuntman and coordinator, forming his philosophies of how to best integrate action into a film so it benefits the story.
You've seen and admired his work for years. Here, take a look at some of these titles; Morizot was the Fight Coordinator for all five seasons of both "ALIAS," starring Jennifer Garner, and "CHUCK," starring Zachary Levi. He has also coordinated fights and action on "Buffy the Vampire Slayer," "Walking Tall," "Season of the Witch," "The Last Airbender," and most recently "Let's Be Cops" starring James D'Arcy, Jake Johnson and Damon Wayans, Jr.
David's work ethic is strong, whether it's choreographing a fight, being lit on fire or his martial arts training, he doesn't want to miss anything. And he doesn't want you to miss anything either.
David's thoughts are this, "Everything that happens onscreen should be progressing the story, and whatever doesn't do that is hindering the story. I think that focusing on the "story elements" of an action scene or a choreographed fight is integral to the successful integration of the action into the story."
While being one of the most sought after martial arts/stunt coordinator/fight choreographers in town, David still finds time to train and to learn, and still gives back whatever and wherever he can. Here's what he has to say about training these days.
"I still train and teach as often as I can. It is always like "coming home" whenever I go to one of the schools in which I have "grown up" through the years in the martial arts. After being in martial arts for so long, I start getting withdrawal symptoms if I take too many days off in a row. I have also taught several students to "black belt" level, and it is always good to see how those who I've "passed the torch" to are progressing and developing in their martial skills."
Morizot gives back without a lot of fanfare by holding informal training seminars for younger and less experienced stunt people, free of charge, to pass along some of what he has learned in his career.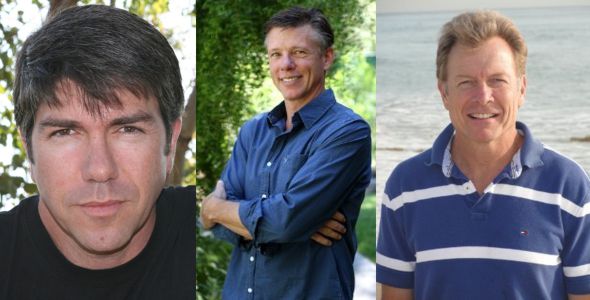 David has surrounded himself with good, honorable friends who are knowledgeable as well as generous with their talents and know-how. He credits much of his success through opportunities given to him by friends, John Medlen, Jeff Habberstad and Merritt Yohnka, all fine gentlemen as well as talented and accomplished stunt coordinators.
Morizot, a modest man by any means (there's that Martial Arts thing again) has parlayed his talents onto the screen for our pleasure. Take a look at these awards that he has received:
David was a 2005 Inductee into the United States Martial Arts Hall of Fame as well as a 2013 Inductee into the Martial Arts Masters Hall of Fame.
Wait! There's more; Honoree: Contributions in Fight Choreography for the "Best Stunt Coordination Emmy," Academy of Television Arts & Sciences (2003, 2008, 2009)…while he was Fight Coordinator for three different Best Stunt Coordination Emmys, once for Jeff Habberstad on "ALIAS," and twice for Merritt Yohnka on "CHUCK" and American Choreography Awards, Best Fight Choreography: Nominee (2002, 2003, & 2004).
And here's what he has to say after all that;
"It is rather humbling being able to make a living in a business that is very difficult to break into. I never thought I would do the things I have done or go the places I have gone. When I began in television/film, I was just excited to be on a set, and now I am excited to tackle all aspects of a given project."
In his "down" time, David went back to school and received his Master's Degree, something that he had promised his mom he would do, he is an admitted sci-fi watcher, is interested in astronomy, is a quiet philanthropist and he still enjoys reading and learning.
Hopefully I've help to capture a little of David Morizot for you. The times that I've been around him have always been calming and instructive and being able to write an article about him has been thrilling and enlightening.
Here's some thoughts that David shared with me;
"I think it is important to always be true to who you are, no matter what you are doing, martial arts, stunt work, or living. It is easy to get lost in the world of ideas, but trying to 'be' something other than you is a huge mistake, and you can lose your own identity in the process. Have confidence, have faith, and always be willing to work hard. That way you can rest assured that you did your best and represented yourself honestly."
David Morizot, a martial artist who truly lives the life, has not forgotten some of the biggest and best lessons given to him by his Judoka grandfather.
Like this quote that I'll leave you with;
"People are more important than projects."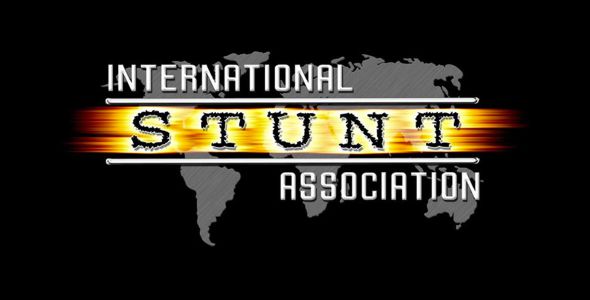 You can find out more about David Morizot at; International Stunt Association, IMDb, and also on Facebook as David Morizot. Email to david@morizot.net