With over 35 years experience in Chinese martial arts, Michael Dawson is also the founder and Chief Instructor of the Northern Shaolin/Praying Mantis Association, which was officially established in 2004. He is certified to teach The Northern Shaolin/Praying Mantis Kung-Fu System, which encompasses the Northern Shaolin Monastery system, Seven-Star Praying Mantis and Tai Chi Praying Mantis systems, Tai Chi Chuan, traditional kung-fu weaponry, as well as elements of the 18 Law Horn ("Shaolin Lohan"), Hsing-I Chuan and Pa-Kua. In addition, Chi Kung, Iron Palm, Piercing Hand Techniques, and Yoga are also part of the curriculum.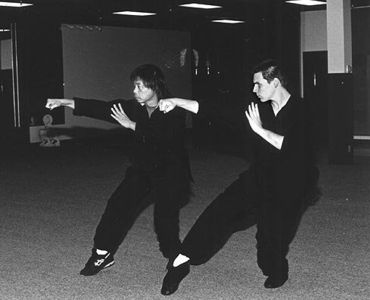 Michael has studied traditional kung-fu and Tai Chi from various reputable masters over the years, but his most extensive training was with his primary teacher, the renowned Sigung Liang Kam Yuen, who personally certified Michael to instruct the Northern Shaolin/Praying Mantis Kung-Fu System. Michael's kung-fu lineage includes the late Tai Chi Praying Mantis grandmaster Chiu Chuk-Kai, legendary Northern kung-fu grandmaster Sigung Wong Jack Man, and Northern My-Jong Lohan and Praying Mantis stylist Sifu Kwok Jone ("Raymond") Wong. Michael also spent nearly two decades training with kung-fu expert and veteran stunt performer coordinator, Sifu Albert ("Al") Leong, a disciple of the late Southern Shaolin/Five Animals-Style grandmaster, Ark Yuey-Wong.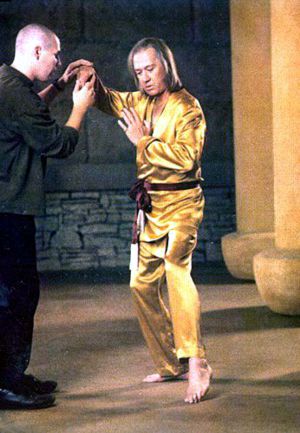 In 1993, Michael's involvement in kung-fu led him to working as a professional stunt performer, stunt actor, fight coordinator, and martial art/fight trainer for film and television. He began his career stunt doubling actor David Carradine in his role as "Kwai Chang Caine" in T.V.'s KUNG FU: THE LEGEND CONTINUES, the "sequel-series" to the classic KUNG FU T.V. series of the 1970's (the same show that his teacher, Sigung Kam Yuen worked on as the Kung-Fu Technical Advisor). While working on the show, Michael performed well over 140 fight scenes for camera. In addition to stunt doubling chores for David Carradine, Michael also served as a Kung-Fu Technical Advisor in later seasons of KUNG FU: THE LEGEND CONTINUES, before moving on to work on various films and television shows as a stunt performer and fight coordinator.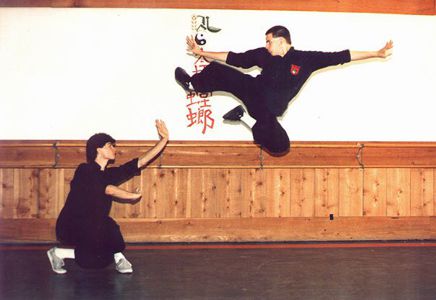 Over the years, Michael has trained and worked with numerous actors, including David Carradine, Dwayne ("The Rock") Johnson, Michael Clark Duncan, Kelly Hu, Melissa George, Kurt Russell, Robert Carradine, Peter Facinelli, Colm Feore, John Schneider, Robert Vaughn, Patrick Macnee, Bo Svenson, Mako, Soon Tek-Oh, Richard Norton, George Lazenby, Michael Bowen, Steven Brand, Chris Potter, Peter Jason, Calista Carradine, and Olympic gold and silver medalist Sherri Howard, among others.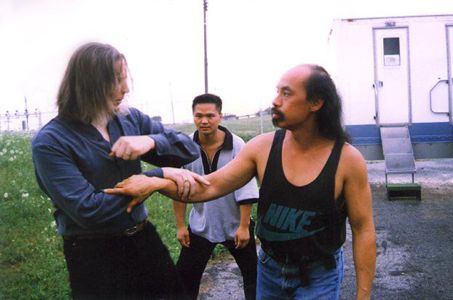 A native-Californian, Michael now resides in New Orleans, Louisiana, where he teaches traditional kung-fu and Tai Chi while continuing his involvement in stunt work.
To visit his web site click here