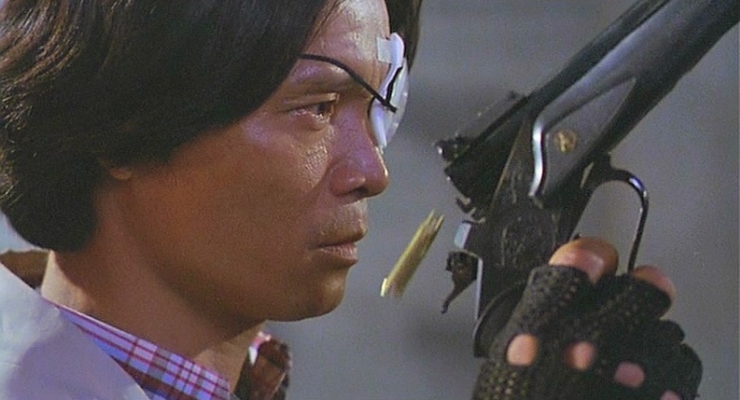 Philip Kwok (Kuo Chui, Kwok Chui, Chun-Fung Kwok) is a Hong Kong based actor and stuntman. He was born on October 21, 1945 in Taipei, Taiwan. He is known for his work on Hard Boiled (1992), Tomorrow Never Dies (1997) and Riki-Oh: The Story of Ricky (1991).
Philip Kwok began his career as a circus acrobat and worked in the Peking Opera, unlike many others, he had not aspired to work in the film industry. He began working as a stuntman and eventually worked his way into leading roles. His performance in Boxer Rebellion caught Director Chang Cheh's attention and he cast him in Marco Polo as Chung Fung. In 1976 Philip Kwok went to work for Shaw Brothers as an actor. In 1978 he made The Five Venoms as the leading man, and even though he didn't have leading man looks, he did have Charles Bronson tough guy charisma, and this launched him into other Shaw ventures as the male lead and the action choreographer. These films included The Rebel Intruders, The Flag Of Iron, The Sword Stained With Royal Blood and Ode To Gallantry.
In 1981, Philip Kwok went back to Taiwan with the support of Chang. There he founded a film company with his Taiwanese colleagues Chiang Sheng and Lu Feng. One of their productions was Ruthless Tactics, in which he starred and directed. Peacock King, Hard Boiled, A Chinese Ghost Story and The Touch were a few of the films where he was Action Director.
In the 1980's the kung fu genre became less popular and, like so many kung fu actors, Philip Kwok's career eventually slowed down as well. During this period of time he work in the television industry as both an actor and as an action choreographer.
Philip Kwok is a very versatile action actor. He plays comedic as well as straight roles as well as leading man and villain. Some of his best work can be seen in  Magnificent Ruffians, Masked Avengers and Hard Boiled, where he played the eyepatch wearing Mad Dog.
Filmography
The Eye 2 (2004) – Monk
The Sunshine Cops (1999)
Tomorrow Never Dies (1997) – General Chang non-speaking appearance The Phantom Lover (1995)
American Shaolin (1994) – Cab Driver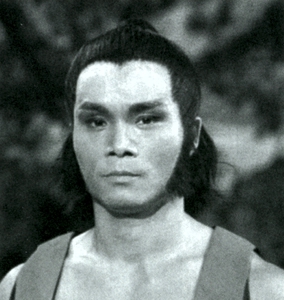 Hard Boiled (1992) – Mad Dog
The Cat (1992) – Wang Chieh-Mei
Zen of Sword (1992) – God of War
The Story of Ricky (1991) – Lin Hung
In the Line of Duty 6 (1991) – Tam
In the Line of Duty VII (1990) – Chui
Seven Warriors (1989) – Au
Legend of the Phoenix (1988)
The Big Heat (1988) – Ah Kam
Hero of Tomorrow (1988) – Big B
Fatal Love (1988) – Pow
Lady in Black (1987) – Kern
Crazy Shaolin Disciples (1985) – Master Kuai
Demon of the Lute (1983)
Holy Flame of the Martial World (1983) – Yama Elder
The Enchantress[disambiguation needed] (1983)
Ode to Gallantry (1982)
The Brave Archer and His Mate (1982)
Sword Stained with Royal Blood (1981) – Yuan Cheng-chih
Masked Avengers (1981) – Kao Yao/former No. 2
The Brave Archer 3 (1981)
Ninja Kung Fu (1981) – Mao Tin-Yeung
Killer Army (1980) – Wong Shu
Heaven and Hell (1980) – Cheng Tien-Yang
Legend of the Fox (1980)
Flag of Iron (1980) – Iron Panther
Kid with the Golden Arm (1979) – Agent Hai Tou
The Magnificent Ruffians (1979)
The Kings of Kung Fu (1979) – Leung
Avenging Warriors (1979) – Ying Cha-Po
Life Combat (1979)
Ten Tigers of Kwangtung (1979) – Beggar Su Chan
Return of the 5 Deadly Venoms (1978) – Chen Shuen
Invincible Shaolin (1978) – Ho Ying Wu (Fishtail Pole)
Five Deadly Venoms (1978) – He Yuan-xin, Gecko/Lizard
The Brave Archer 2 (1978)
Chinatown Kid (1977) – White Dragon Boss
The Brave Archer (1977) – Zhou Botong
Magnificent Wanderers (1977) – Wrestler
The Naval Commandos (1977)
Shaolin Temple (1976)
Savage Killers (1976)
Demon Fists of Kung Fu (1976)
Bloody Avengers (1976) – Kung Fu demonstrator/Japanese
Master of the Flying Guillotine (1976)
The Four Assassins (1975)
Na Cha the Great (1974)
Dynamite Brothers (1974) (uncredited) – Tuen's henchman