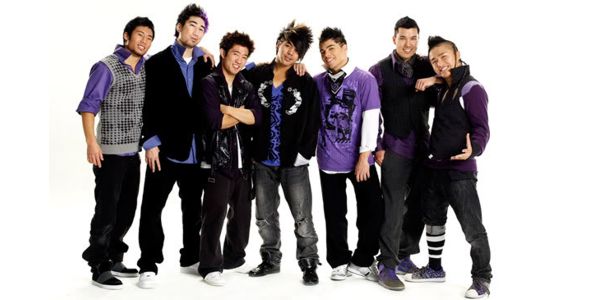 Quest Crew is an American hip-hop dance crew from Los Angeles, California. They were declared the winners of the third season of America's Best Dance Crew. They made their first few appearances individually on shows like So You Think You Can Dance and at events such as Kollaboration 8 and World of Dance.They are currently helping with choreography for well known artists such as LMFAO and touring with them as well.
Quest Crew's Steve Terada returns to help the remaining seven crews in the action-packed Martial Arts Challenge.
Be sure to check out ABDC on Sunday, August 23 for the Martial Arts Challenge! I've been working with Travis Wong from White Lotus Martial Arts helping all the crews on their new challenges!
Beat Ya Feet Kings (Tae Kwon Do)
Afroborike (Capoeira)
Massive Monkees (Extreme Martial Arts)
Rhythm City (Muay Thai)
Southern Movement (Kali)
We are Heroes (Karate)
Vogues Evolution (Kung Fu)
Thank you and thanks to all the crews for their hard work!
~Steve Terada
Quest Crew
Members on America's Best Dance Crew:
Dominic "D-Trix" Sandoval – Filipino-American
Hokuto "Hok" Konishi – Japanese-British[11]
Steve "Dope Turtle" Terada – Japanese-American
Daniel Ryan "Ryanimay" Conferido – Filipino-American
Victor "King" Kim – Korean-American
Ryan "Feng" Feng – Taiwanese-American
Brian "Hirano" Hirano – Portuguese-Chinese-Japanese-Filipino-American