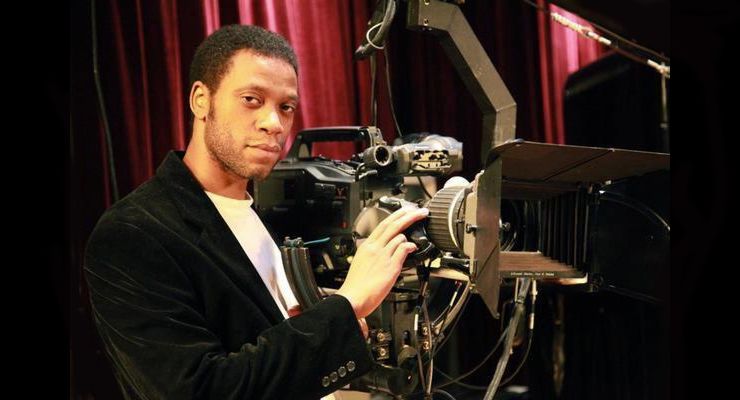 R.L. Scott was born in America, but raised in Salvador Bahia Brazil until the age of 16, when his family returned to the states. He began studying martial arts at the age of 7, writing at the age of 16 and one year later, made his first short film.
R.L. Scott graduated from College in 1998 with a degree in film production and has been involved in over fifty shorts and feature films in many capacities including writing, directing, fight choreography, cinematography, post production work, and editing.
In 2007 R.L. Scott wrote, directed, choreographed, and produced an early feature film version of Champion Road, which is now available worldwide on DVD. A year later, he completed Champion Road: Arena its sequel, also released on DVD worldwide in mid 2012. R.L. created the hit online series Touye Pwen in 2011, and the series quickly found an audience and garnered a great deal of attention for him.
Late 2012, R.L. wrote, directed, produced and choreographed the action scenes for the feature film entitled Call Me King… a concept based on his previous online series, Touye Pwen. It stars international superstar Bai Ling (Red Corner), Chris Mulkey (Boardwalk Empire), Alimi Ballard (Numbers), Lester Speight (Transformers Trilogy), Robert Miano (Donnie Brasco), Bill Cobbs (Oz: The Great and Powerful), Del Zamora (True Blood), Gabrielle Dennis (The Game), Monyque Thompson Scott (Lie to Me) and Amin Joseph (The Expendables) who is also one of the film's key producers. Call Me King is scheduled to be released early 2014.
R.L. Scott also acted as one of three cinematographers for the historic dance inspired short film The Hotel starring, directed and produced by Darrin Dewitt Henson (Soul Food). The Hotel also stars legendary dance Icons Adolfo "Shabba-Doo" Quinones (Breakin), Michael "Boogaloo Shrimp" Chambers (Breakin), actress Vanessa Williams (New Jack City) and a host of others.
R.L.Scott collaborated with TV One as director of the horror movie Mirror, Mirror in summer of 2014. Mirror, Mirror aired on network television on October 18, 2014. It stars accomplished actors Harry Lennix, Victoria Rowell, Richard Gant and showcases extraordinary talent like Davetta Sherwood and Aida Rodriguez. It also marks the movie debut of Model turned actress Karrueche Tran. R.L. Scott also acted as the movie's fight choreographer for the chilling finale.