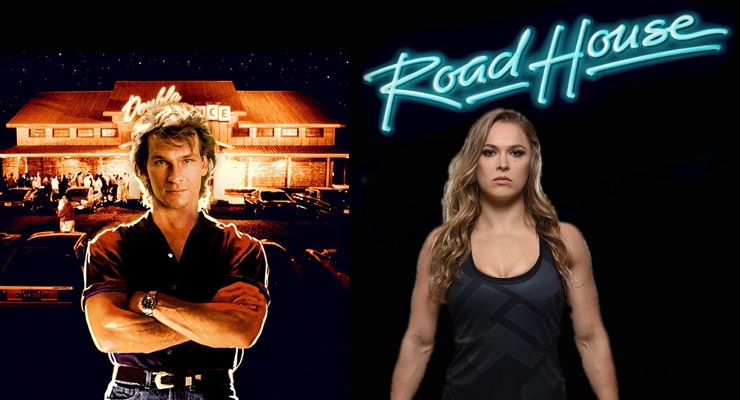 Update: Filming of the 1980's cult classic "Road House" starring Ronda Rousey has been pushed back and will affect the Rousey vs. Holm rematch date. which will most like take place in July 2016 instead of at UFC 200.
The Road House Reboot (Road House: Rowdier, Rousie) from MGM is a reboot of the 1980's cult classic Road House. It will star UFC's Ronda Rousey who will play Patrick Swayze's bouncer character, hired to clean up The Double Deuce, the rowdiest bar in Missouri.
Ronda Rousey is serious about taking on Patrick Swayze's role. She contacted Swayze's widow, Lisa Niemi, to ask her blessing on taking on the cult role. She was given the green light so it won't be long before we see Ronda fighting just about everyone in a full length feature film.
The Road House reboot, created specifically for Ronda Rousey, is the fourth project to be created for the MMA star. Paramount has her biopic My Fight/Your Fight, The Athena Project is being made at Warner Bros., and STX has the action picture Mile 22 (2016) where she will work with Mark Wahlberg.
Ronda Rousey has already appeared in Furious 7 (2015) and Entourage (2015) after her cameo in The Expendables 3 (2014) last year.