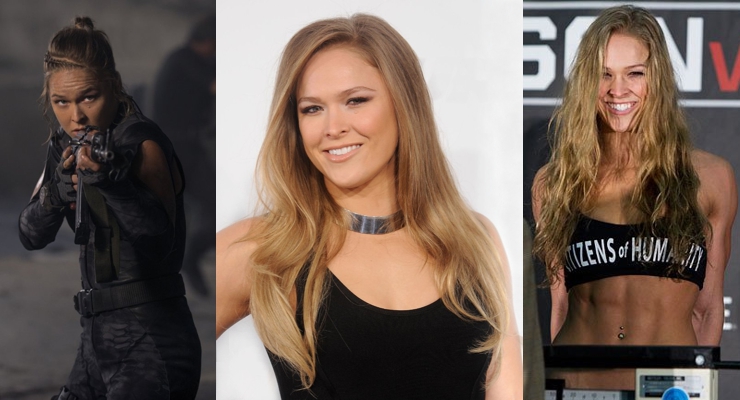 According to Variety, Paramount Pictures has secured the rights to Ronda Rousey's New York Times bestselling autobiography, My Fight/Your Fight, and Ronda will play herself in the film.
Mark Bomback (Dawn of the Planet of the Apes, The Wolverine, Unstoppable, War of the Planet of the Apes) will be adapting the book for film and will executive produce as well. Mary Parent (Godzilla, Pacific Rim) and Ronda will also produce.
My Fight/Your Fight was written by Rousey with her sister Maria Burns Ortiz. The story is very inspirational and celebrates Rousey accomplishments  as she overcame extraordinary challenges on her path to glory. My Fight/Your Fight was published by Regan Arts.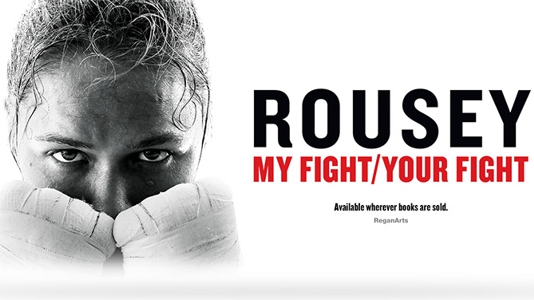 Mark Bomback has just begun working on the adaptation of the book, so no date has been set for beginning production on the film. Rousey is has one more fight before the end of the year and will she is set to shoot the Pete Berg-directed action pic Mile 22 in January.
Ronda Rousey is one of those rare athletes who has seamlessly transitioned from fighting in the Octagon to appearing in films. She can be seen in The Expendables 3, Furious 7 and most recently in Entourage, where she also appeared as herself.
Ronda continues to expand her brand outside of the cage. She has appeared in films, written a New York Times bestseller, and has endorsement from Reebok, Buffalo Jeans and DraftKings.
Ronda has been able to balance a film career while staying in top fighting shape and this impressed Paramount, who agreed to have her play herself in My Fight/Your Fight.
With her fight behind her, Ronda can develop the project with Mark Bomback in a way she feels will due justice to her challenging life.
Besides Mile 22, Rousey is also doing the Warner Brothers action picture The Athena Project.