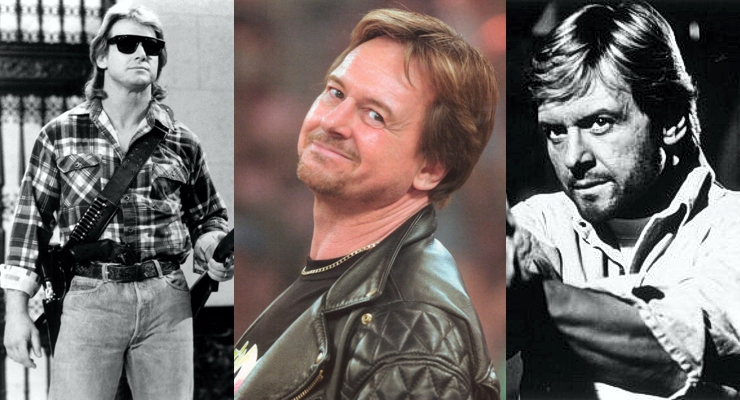 "Rowdy" Roddy Piper (Roderick George Toombs)  was born in Saskatoon, Saskatchewan, Canada on April 17, 1954 and passed away at his Hollywood home from a heart attack on July 30, 2015. He was a Canadian professional wrestler, film actor and podcast host of Pipers Pit, a podcast that saluted the bad guys of professional wrestling. Roddy was wrestling's most popular villain in the early 80's because of his feud with Hulk Hogan that culminated at Wrestlemania I, and became a fan favorite in the late 80's.
Roddy Piper was a pro wrestler from 1973 to 1987 in the National Wrestling Alliance (NWA), Pacific Northwest, California and most notoriously in the World Wrestling Federation (WWF) in the eighties. He has wrestled once or twice a year in big events up until the present. He became infamous for his mouth as much as his skills in the ring. The most famous of which involved him smashing Jimmy Superfly Snuka over the head with a coconut.
He continued to wrestle into the 1990s, but most of his time was spent doing color commentary for WWF TV. In January 1992, he won the WWF Intercontinental Title from "The Mountie," the only title he would ever hold in his WWF career. He lost the title three months later and left the WWF, making only occasional appearances in the ring over the next few years. In 1995, he had a stint as the WWF's interim president. He later showed up in World Championship Wrestling (WCW) during the late 1990s where he continued his feud with "Hollywood" Hulk Hogan, until the company's demise in 2001.
Roddy Piper acted in action flicks since he went into semi-retirement after Wrestlemania III when he beat and shaved the late Adrian Adonis.
He is known for They Live (1988), Hell Comes to Frogtown (1988) Sci-fighters (1996) Jungleground (1995).
Roddy's son Colt Toombs tweeted the following about his dad
My father @R_Roddy_Piper was a great man and my best friend I will miss him forever and will always try to be the man he raised me to be.

— Colt Toombs (@ColtToombs) July 31, 2015