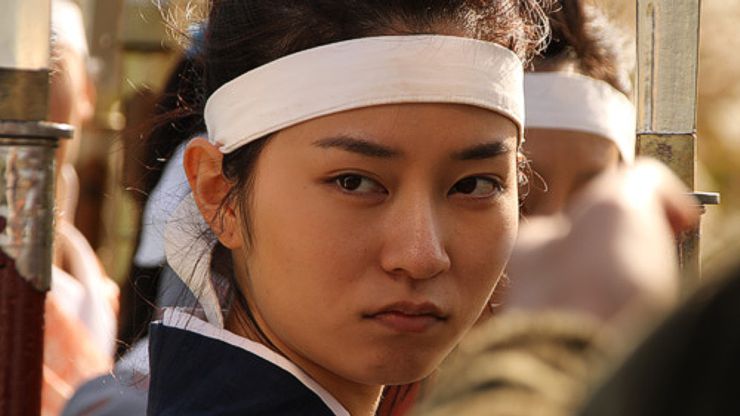 Samurai Warrior Queens is a drama documentary produced in 2015 by Urban Canyons for Smithsonian Channel USA.
The legends of the heroic Samurai seem to be an all-male affair; but for a period of eight centuries, Samurai women stood their ground in countless battles and castle sieges. Academic research from battlefield excavations in Japan confirms that almost 30% of uncovered fighters were female; proving the existence of the Samurai warrior woman, whose complete dedication and extensive suffering remains one of the world's great untold stories.
The drama documentary begins with the arrival of American and European gunboats in 1854, which forces Japan out of its self-imposed isolation. The growing Western influence splits the powerful Samurai clans into two warring factions. At the centre of SAMURAI WARRIOR QUEENS is the real life story of the heroic Samurai woman Takeko Nakano who becomes a skilled martial arts master and in 1868 forms an all-female fighting unit to defend her clans' independence in a final battle that marks the end of the Samurai era in Japan.
Interviews with British and Japanese historians as well as a female Grandmaster of a modern day martial arts school support this amazing tale of courage, tragedy and endurance. Re-enactments, battle CG animation, original costumes and historic locations bring Takeko's amazing story back to life. The dramatic story of Japan's Samurai women is brought to life by the Urban Canyons production team that completed NINJA SHADOW WARRIORS (2012) and SAMURAI HEADHUNTERS (2013).