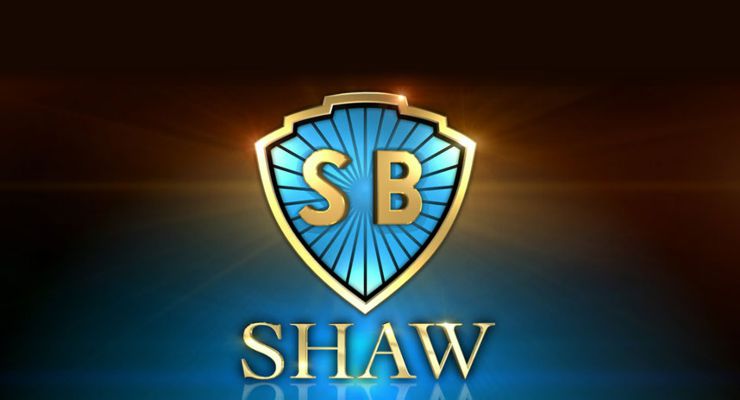 The Shaw Brothers made over 1000 films before they left the film industry in 1987 to concentrate on television production. They resumed film production in 2009. The Shaw Brothers are best known in the west for Shaw Brothers martial arts films. The Shaw Brothers included Runje, Runme, and Runde and Run Run Shaw. This article covers Shaw Brothers Martial Arts Films 1984.
Editors note: The Shaw Brothers Martial Arts Film Project is a work in progress.
Shaw Brothers Martial Arts Films 1982
Shaw Brothers Martial Arts Films 1985-1986
The Hidden Power of the Dragon Sabre (1984) [Mo dian tu long]
The film is a spin-off of the original story of The Heaven Sword and Dragon Saber. Zhang Wuji retrieves the Heaven-reliant Sword and the Dragon-slaying Saber and places them in the Ming Cult's headquarters. He carves the inscriptions from the Nine Yang Manual on the walls of a secret chamber and asks his godfather Xie Xun, who has become a monk, to help him guard the chamber. Zhang returns the original copy of the manual to the Shaolin Sect.
Song Qingshu, a defeated villain from the original story, returns and starts a reign of terror. He traps a beautiful Mongol princess and masters a new Yin and Yang-combined martial arts technique, becoming almost invincible. Zhang Wuji has to put an end to Song Qingshu's rampage.
Director: Yuen Chor (as Chu Yuan)
Write: The Shaw Brothers Creative Group (screenplay)
Stars: Tung-Shing Yee, Lung Ti, Alex Man
Long Road to Gallantry (1984)
In Long Road to Gallantry (1984), Du Meng Fei is fresh out of Kung-Fu training, when he finds himself caught up in a 20 year conflict between the evil Thunder Gang Chief Leng Tian Lei and the Dragon Sect. Lei seeks his missing daughter and will kill anyone who gets in his way.
Director: Tak-Cheung Tang (as Yi-Sheng Lung)
Writer: Tak-Cheung Tang (as Yi-Sheng Lung)
Stars: Kenny Ho, Kara Wai, Rosamund Kwan
New Tales Of The Flying Fox (1984) [Xin fei hu wai chuan]
In the great tradition of Hsu Tseng Hung's The Silver Fox and Chang Cheh's Lengend of the Fox comes this exciting adventure, where the only thing between all the clan leaders and certain death is one young woman, Kara Hui Ying-Hung. If anyone can save them, it's her, with the help of "Thundering Mantis" star Leung Kar Yan.
Director: Sze Yu Lau
Writers: Louis Cha (novel), Jing Wong (as Tsing Wang)
Stars: Alex Man, Kara Wai, Felix Wong
Opium and the Kung Fu Master (1984) or Lightning Fists of Shaolin (1984)
[Hung kuen dai see]
A Kung Fu master finds out that an opium den is destroying the lives of the town he lives in, and vows to put an end to the den, but first he must try to defeat the strongest enemy he has ever faced: his addiction to the drug itself.
Director: Chia Tang
Writer: Ying Wong (screenplay)
Stars: Lung Ti, Te-Lo Mai, Leanne Lau
Return of the Bastard Swordsman (1984) [Bu yi shen xiang]
Yun Fei Yang has taken a leave of absence from the Wudang clan and retired to the seaside with his sweetheart Lun Wan Er. He is forced to return when the Wudangs are slaughtered by old nemesis Dugu Wu Di, whose Fatal Skill has progressed to such a level that he now challenges Yun Fei Yang and his Silkworm Skill to a death duel.
Director: Chun-Ku Lu
Writers: Kuo-Yuan Chang, Chun-Ku Lu (screenplay)
Stars: Norman Chu, Leanne Lau, Kuan Tai Chen
Secret Service of the Imperial Court (1984) Police Pool of Blood (1984) [Jin yi wei]
The late Ming Dynasty is the time period when the influence and power of the court Eunuchs are at their peak. One in particular is Wang Zhen (Lau Wing), a vicious martial arts master who has distracted the weak-minded young Emperor with an endless supply of concubines to sate his passions, while plotting to seize power for himself. Loyal to the Emperor is Zhao Wiyi (Guk Fung), captain of an elite force of swordsmen known as the Brocade Guards (AKA the Imperial Court's "Secret Service"). Their task is to squelch rebellion, hunt down traitors, and uphold justice. No one believes in this more firmly than Wiyi's son and the Guard's first sergeant Zhao Bufu (Leung Kar-yan). After the disinterested Emperor appoints Wang Zhen as his chief administrator in charge of all affairs, Wang orders the Brocade to hunt down three heroic loyalists who oppose the Eunuch. Reluctantly, Wiyi orders his son to carry out this order, but Bufu ultimately rebels. Wiyi is forced to order the death of his own son and Bufu must confront the entire Brocade Guard as he makes his escape with his wife and child. Wang Zhen's influence is far-reaching and leads to calamity for Bufu's family and clan. Stripped of nearly everything he holds dear, Bufu vows to kill Wang Zhen or die trying.
Director: Chun-Ku Lu
Writers: Kuo-Yuan Chang, Chun-Ku Lu
Stars: Ka-Yan Leung, Kuan-Chen Hu, Tony Liu
Wits of the Brats (1984) [Nan dou guan san dou bei shao ye]
Tou Kuan is a witty young man from an upper class family. He has outsmarted everyone in his town and has decided to take on the Three Northern Witty Young Masters. His encounter with the first young master (Fu Sheng) is a disaster. However, his luck helps him defeat the second young master (the womanizer). Nevertheless, Tou Kuan loses to the third master (the thief), all while a Taoist Master (Wang Lung Wei) seeks to kill Tou Kuan at the request of Kuan's jealous uncle.
Directors: Sheng Fu, Chia Yung Liu
Writer: Jing Wong (screenplay)
Stars: Chan-Peng Chang, Sheng Fu, Yue Won
Shaw Brothers Martial Arts Films 1982
Shaw Brothers Martial Arts Films 1985-1986