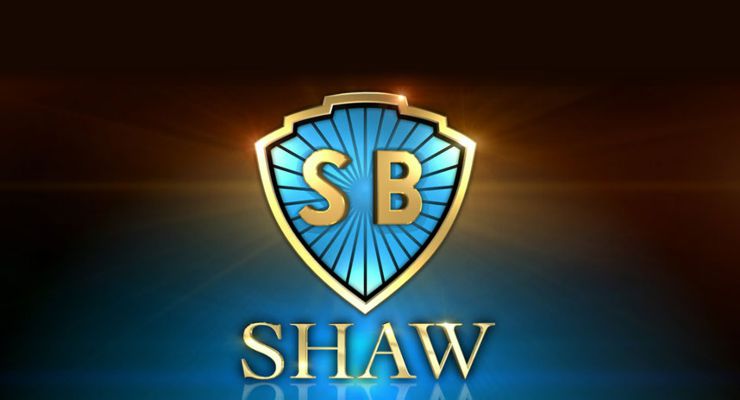 The Shaw Brothers made over 1000 films before they left the film industry in 1987 to concentrate on television production. They resumed film production in 2009. The Shaw Brothers are best known in the west for Shaw Brothers martial arts films. The Shaw Brothers included Runje, Runme, and Runde and Run Run Shaw. This article covers Shaw Brothers Martial Arts Films 1985-1986.
Editors note: The Shaw Brothers Martial Arts Film Project is a work in progress.
Shaw Brothers Martial Arts Films 1984
Crazy Shaolin Disciples (1985)
[Enter the 36th Chamber of Shaolin] [Di zi ye feng kuang]
An evil Manchu officer (Lo Lieh) is violently attacking a small village. Three rebels, Hu Huei Chian (Chin Siu Ho), Hong Si Kuan (Lo Meng) and Fong Sai Yuk (Wong Yu) fight back. After the battle is over the three rebels beg for refuge and sanctuary at the Shaolin Temple and they become initiates in the Shaolin Temple.
Director: Kar-Hung Yau (as Chu Chia Hsiung)
Writer: Sha Hu (screenplay)
Stars: Chia-Hui Liu, Yue Wong, Meng Lo
Disciples of the 36th Chamber (1985) [Pi li shi jie]
Fong Sai Yuk's uninhibited arrogance toward a Manchu lord forces him to seek refuge in a Shaolin temple. Although well trained in the martial arts, he is no match for Master San Te, the creator of the 36th Chamber of Shaolin. Exhausted by his frequent defeats, Fong seeks to escape his the temple and crosses paths with a governor, who rewards him with a yellow robe granting immunity from any Manchu. But the governor  has ulterior motives and the question is, will Fong Sai Yuk feed his foolish ego and betray the Shaolin Temple?
Director: Chia-Liang Liu
Writer: Chia-Liang Liu
Stars: Hou Hsiao, Chia-Hui Liu, Lily Li
The Master Strikes Back (1985) [Jiao tou fa wei]
In The Master Strikes Back (1985), director Sun Chung brings back legendary Ti Lung to play the famous weapons instructor Tung Tieh-cheng, who is invited to teach a Ching official's soldiers, in this unofficial sequel to The Kung-fu Instructor. After Ti Lung's son is kidnapped and castrated what follows is a chaotic, human whirlwind of slicing and dicing compliments of the highly touted martial arts director, and one of Jackie Chan's kung-fu classmates, Yuan Te.
Director: Chung Sun
Writers: Yung-Chang Li, Chung Sun
Stars: Lung Ti, Sibelle Hu, Michael Wai-Man Chan
Journey of the Doomed (1985) [Shui er wu shi]
Journey Of The Doomed (1985) stars Tung Wei as a knight that finds himself protecting the life of a beautiful young lady who is being stalked by a group of assassins led bythe  kung-fu actress, Hui Ying-hung. You may remember the child that Bruce Lee slapped on the head at the beginning of Enter The Dragon, that was Tung Wei, who went on to kung-fu stardom and then he bacame a highly successful fight director for Jet Li and Jackie Chan.
Director: Chuen-Yee Cha
Writers: Titus Ho, Michael Mak, Taylor Wong
Stars: Wei Tung, Alex Man, Kara Wai
The Young Vagabond (1985) [Xiao nian Su Qi Er]
The Young Vagabond (1985) is the classic tale of two snakes who assume human forms as serpent sisters, Pak Su-cheng and Ching Ching. One day Pak Su-cheng meets Hsu Hsien and recognizes him as her savior in another life 1,000 years previous. Pak Su-cheng marries him to reward him but the snake-human union brings about unimaginable problems.
Director: Sze Yu Lau
Writer: Jing Wong
Stars: Kuo Hua Chang, Yiu-Sing Cheung, Ying-Ying Hui
Shaolin Temple 3: Martial Arts of Shaolin (1986) [Nan bei Shao Lin]
Jet Li sneaks out of the north Shaolin temple to assassinate a despotic ruler at the ruler's extravagant public birthday celebration. Two other men from the south Shaolin temple also set out to assassinate the ruler, but all three fail and are chased all over by soldiers. Meanwhile, one of the southerners turns out to be a cross-dressed woman, who is also discovered to wear a footbell to match Jet Li's, meaning they have been promised for an arranged marriage. Read More
Director: Chia-Liang Liu
Writers: Yang-Ping Shi (screenplay), Yeung-Ping Sze
Stars: Jet Li, Jianqiang Hu, Qiuyan Huang, Chun Hua Ji, Huailiang Liu
Shaw Brothers Martial Arts Films 1984
Editors note: The Shaw Brothers Martial Arts Film Project is a work in progress.